Drawing a family tree used to be tedious. Before computers and the internet came along, you'd have to spend a lot of time in libraries or churches to gather the information, and you'd have to put it together using old-fashioned pencil and paper. With new technology, it's now easier than ever to discover your recent and ancient relatives (through ancestry records or DNA testing) and see it come to life on your computer screen. It's definitely an exciting time for amateur genealogists. Whether you're looking to transfer your family tree to a different platform, or you want to build one for the first time, our overview of the 10 best family tree-builders will help you find the right one for your needs.
Our Top Picks for Family Tree Builders are:
Family Tree Builder by MyHeritage – access billions of historical records in one of the largest genealogy databases
Trees by AncestryDNA – add records to your family tree from databases including AncestryDNA, FamilySearch, and RootsWeb
Legacy 9 by Legacy Family Tree – explore your family history with extensive chart options not available in other software
Click here to see 7 more best family tree builders
Check out our comparison table
FAQ
What We Looked For in the Best Family Tree Builders
With so many software and services to sift through, we had to come up with some criteria for deciding which ones would make it onto our list. Here are four things we thought were essential:
Historical records: A large database of searchable records to link with your family tree
DNA file uploads: The ability to upload your raw DNA data from other testing companies to a family tree
Tree matching: To find other individuals who have things in common with you or relatives already on your tree
Communication between users: So you can contact potential relatives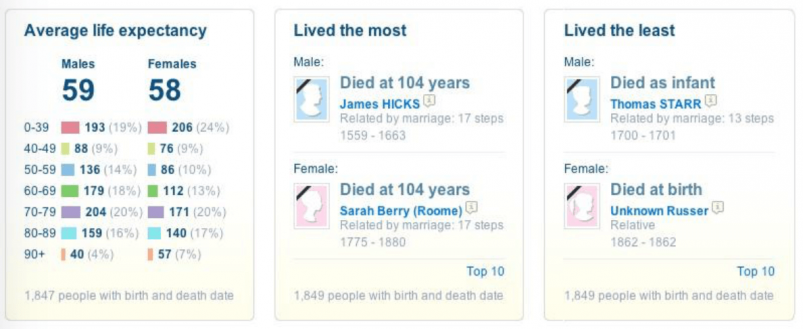 MyHeritage is one of the more popular vendors on our list, particularly for those researching their heritage. Its Family Tree Builder pulls from a network of 72 million members.
Key Features:
The MyHeritage Complete subscription includes everything from the PremiumPlus family site subscription PLUS the Data Subscription, providing you with more than 10 billion historical records.
Build a family tree with unlimited branches and unlimited photo storage, have your tree checked for consistency, and get unlimited access to Instant Discoveries.
Taking a DNA test with MyHeritage allows it to find other people who share genetic data with you, so you can link them into your family tree.
Upload your raw DNA data from another DNA test provider, to get DNA matching for free.
Connect with possible relatives through the company's internal contact system, and share your tree securely with family members.
See MyHeritage Family Tree Deals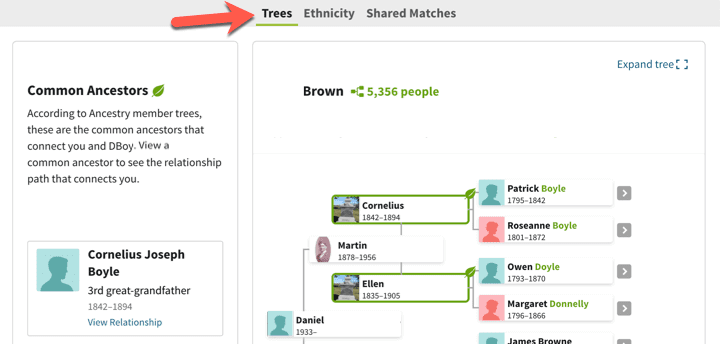 Ancestry's DNA testing arm, AncestryDNA, has been a major player in the DNA testing space since 2012. The results of its DNA test can be incorporated into Ancestry's "Trees" family tree facility.
Key Features:
Access to Ancestry's databases so you can explore over twenty billion records relating to births, deaths, military records, and more.
Link your AncestryDNA test to the family tree to find common ancestors through the "matches" feature that looks back over five generations.
Upload a Genealogical Data Communications (GEDCOM) data file family containing existing family tree data.
Send secure messages to DNA matches, but you may need a subscription to do so.
See AncestryDNA Family Tree Deals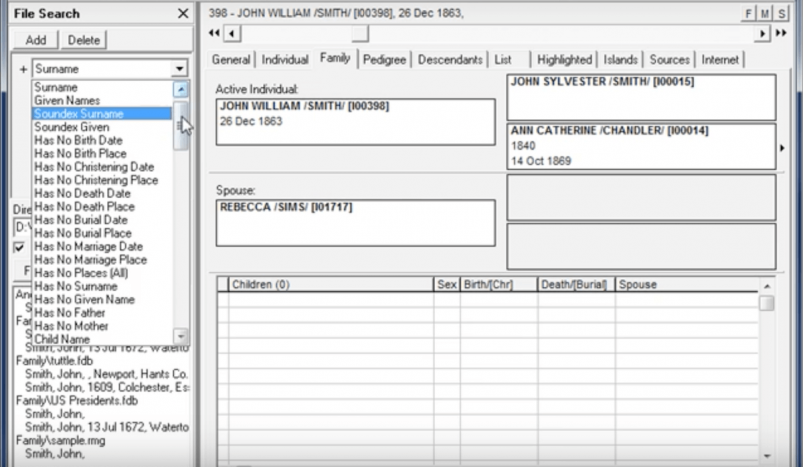 Legacy Family Tree's genealogy software has been updated regularly since being devised more than 20 years ago. What it lacks in flashiness, it makes up for in value.
Key Features:
Search records from several sources, including FindMyPast, FamilySearch, GenealogyBank, and MyHeritage.
Integration with MyHeritage's record matches feature, which informs you when it locates another living person's information in a public database.
Manually record DNA tests taken by you or your relatives, but note this vendor's advice to upload your raw DNA to MyHeritage for analysis.
Reach out to potential relatives, and share reports in different languages.
4. OneGreatFamily OneGreatFamily Builder

It's great that OneGreatFamily takes a collaborative approach to family tree building that combines users' family trees by finding the exact same person in them. It's not so great that it suffers from long loading times.
Key Features:
Family trees are automatically merged when matching members are found.
You get alerts when the software finds potential family relationships in its network, and you have the option of reaching out to those relatives.
You can explore the lineages of famous people such as Martin Luther King Jr., William Shakespeare, and Elvis Presley.
Calico Pie Family Historian 6 – Multiple Diagram Types to Show Off Your Family Tree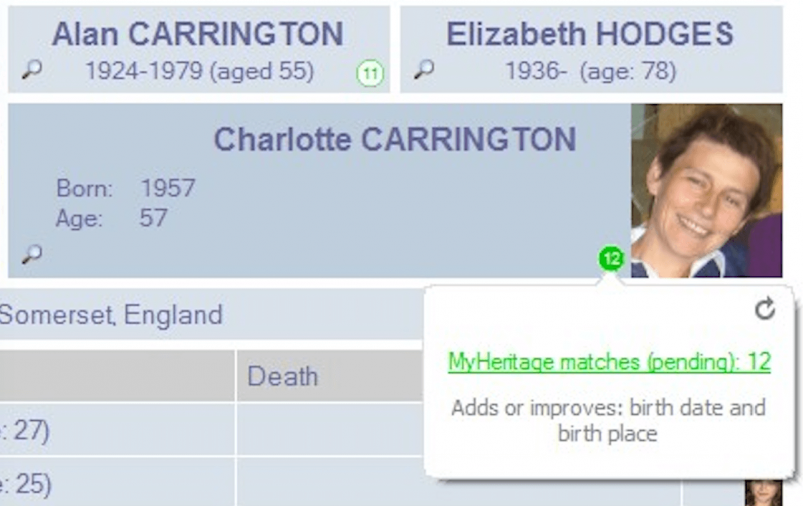 Family Historian 6 is a great platform for building your family tree if you have a Windows computer, so you're out of luck if you're using a Chromebook or Apple Mac. You can add important family events to a map, insert media into your family tree, and cite sources.
Key Features:
Offers subscriptions to Findmypast and MyHeritage, to find out about past generations.
You can explore your heredity from different viewpoints, with 22 different diagram types that can be saved and shared.
The Time Slider feature lets you see your relatives' movements at key moments in history.
S&N Genealogy Supplies RootsMagic Family Tree Builder – Access Databases from Third Parties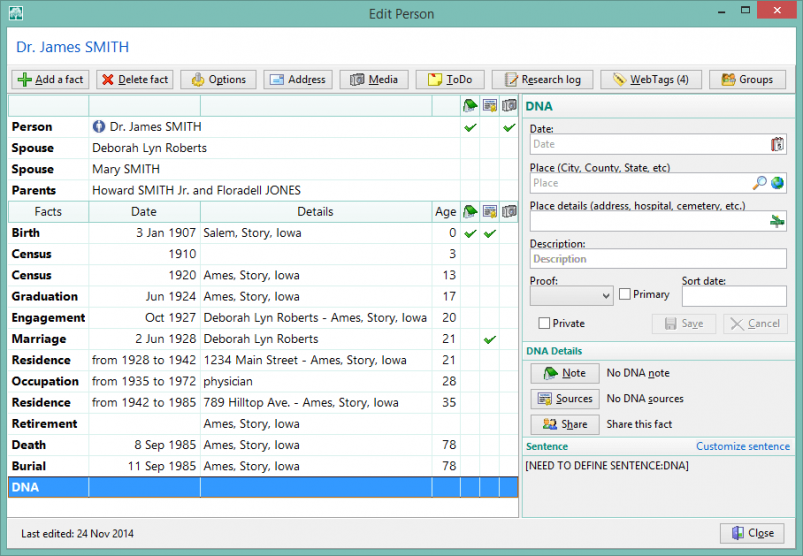 RootsMagic is an affordable family tree builder that runs on Windows and Apple Mac computers. You may find it frustrating that you need subscriptions to third-party services to make the most of this software.
Key Features:
RootsMagic 7 allows you to access historical records in third party databases from FamilySearch, MyHeritage, and AncestryDNA.
The WebHints feature automatically searches genealogy sites (just mentioned) for records that match details on your tree.
You can add information (including DNA data) manually.
Software MacKiev Family Tree Maker – Record Your DNA Test Findings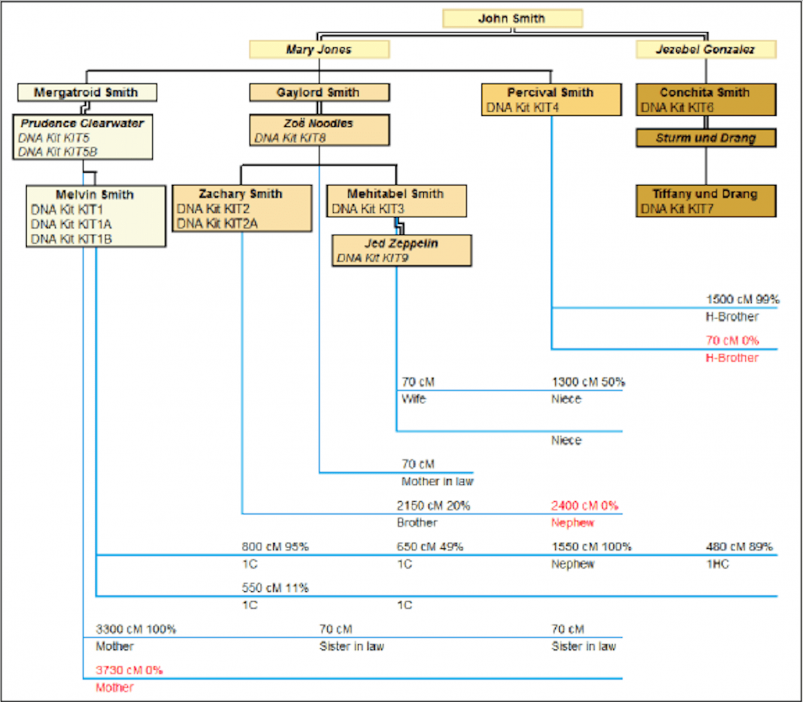 Software MacKiev's Family Tree Maker used to be sold and supported by Ancestry, which now has a different way of doing family trees, so the Family Tree Maker is now entirely separate. Although the software is more than 30 years old, the features continue to evolve in the light of advancements in DNA testing.
Key Features:
Historical records of matching individuals show up as icons for you to investigate.
View and merge records from third party databases (FamilySearch and Ancestry).
You can record DNA testing findings, but the software does not analyze raw DNA data.
Heredis 2020 Family Tree Software – Free Version Available to Help Get You Started
Heredis 2020 provides plenty of helpful tools for building your family tree, many of which are available in its free version. While its website and support are not the best, the software is a good place to start your family tree building adventures.
Key Features:
Access to third-party genealogy databases from AncestryDNA, Archives, and FamilySearch.
Requires you to enter too much information manually.
Automatically creates illustrated books and multimedia slideshows to share with your family.
WikiTree Free Family Tree Builder – Built By A Strong Community of Collaborators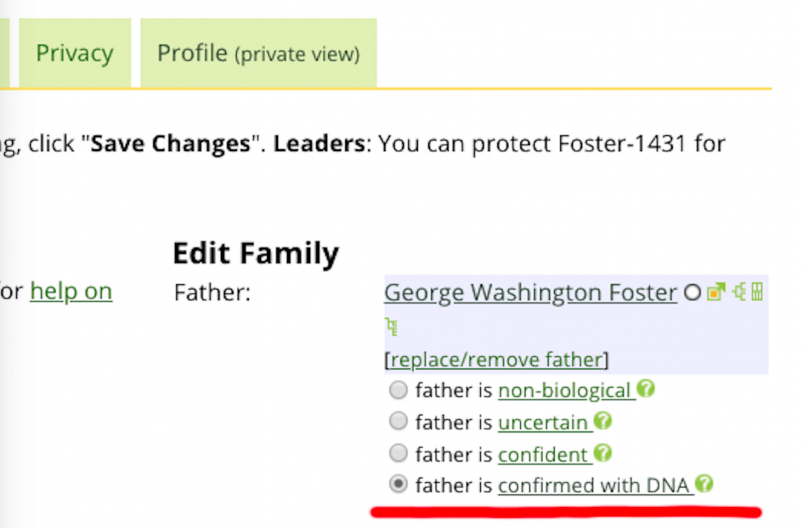 WikiTree was started by Chris Whitten in 2008 with the mission to "grow an accurate single family tree that connects us all and is freely available to us all." As well as providing tree-building tools, the WikiTree website also offers informative resources on DNA testing for genealogy.
Key Features:
WikiTree is comprised of a community of collaborators who can freely edit any profiles on the network, so communication is encouraged.
The DNA Ancestor Confirmation Aid can help you discover potential relatives by revealing individuals who share segments of your DNA, based on the test results of other users who have contributed to the communal project.
You cannot use your raw DNA data directly with WikiTree, but you can upload your list of matches obtained from a DNA matching service.
FamilySearch Family Tree Builder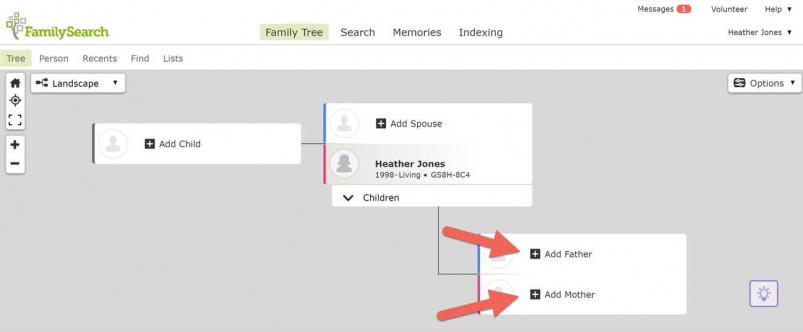 Operated by The Church of Jesus Christ of Latter-day Saints (which is the Mormons to you and me), the FamilySearch website offers the Family Tree online facility and mobile phone app. Although it focuses on family history research rather than tracing relatives through DNA, it does recommend other vendors for the services it doesn't offer.
Key Features:
Access to more than five billion searchable records that could help with your family research.
Building your tree is a manual process, but individuals who share common details automatically appear when you connect to existing profiles.
You can send messages to other FamilySearch members who you suspect may be relatives.
Although FamilySearch offers answers to common DNA questions, there is no way to upload DNA data.
And Another Option…
We built our very own family tree builder. But we put is last because we're biased. The Simple Free Tree Builder is great for kids doing a school project or for absolute beginners to genealogy.
What's In the Fine Print?
When choosing one of these tree-building services, there are a few things to watch out for in terms of additional fees: Although the free version of its Family Tree Builder lets you add 250 people,
MyHeritage requires you to pay an annual fee for customer support and to connect your family tree with others. When your subscription expires, your tree remains saved to the site with limited access.
Legacy 9 requires you to pay a one-time fee for all-time access to its deluxe version (so you can record your DNA findings and access its databases of locations and timelines), but its standard version is free. Although there is a free two-week trial, afterward you have to subscribe to one of Ancestry's three paid membership options on a semi-annual or annual basis. The first option allows you to access US records, the second option adds international records, and the third option includes access to additional databases.
After its free trial, you must pay for OneGreatFamily on a monthly, quarterly, or annual basis if you want to continue working on your family tree. You'll then still benefit from seeing other individuals that merge with your tree.
Family Historian 6 requires you to pay two fees after your 30-day free trial: a one-time license fee, and an additional discounted subscription to access the MyHeritage database. You get complete access to RootsMagic 7 for a one-time fee, and the FamilySearch.org extension is free, but you'll have to pay an additional subscription to access MyHeritage's database.
Software MacKiev's Family Tree Maker is expensive. Although it's a one-time fee, you have to subscribe annually for access to the mobile app, backups, and other features. The price of Heredis 2020 depends on whether you want to use it on Windows, Mac, or both. WikiTree and FamilySearch only offer free services, so there are no additional cost considerations.
Product Price Comparison
The vendors with the biggest databases – MyHeritage and AncestryDNA – are understandably the most expensive, but you get unlimited access to billions of historical records.
OneGreatFamily offers more flexible subscription plans, but its database is not as extensive and it doesn't let you upload your raw DNA data. The downloadable software products are much cheaper than the subscription-based sites, but are ultimately less cost-effective. For example, RootsMagic relies on MyHeritage's database, which costs extra.
Family Historian 6 also relies on MyHeritage's sources, and is more expensive. Family Tree Maker is the most expensive of the installable software. The cheapest installable software for building a family tree is Legacy 9.
The Heredis 2020 product looks appealing, but its instructions and support are limited. Want to build your family tree entirely for free? Then choose FamilySearch or WikiTree.
What's the Right Family Tree Builder for You?
The answer to this question depends on what you want for the price you'll willing to pay. To find relatives with details about their history in a database, the top two picks are products provided by MyHeritage and Ancestry. For a more affordable option that's easy to learn and has lots of chart options, choose Legacy 9.
| | | | | | | |
| --- | --- | --- | --- | --- | --- | --- |
| | Genealogy Records | Record Matches | DNA Upload | GEDCOM Import | Phone Support | Mobile App |
| MyHeritage | ✓ | ✓ | ✓ | ✓ | ✓ | ✓ |
| AncestryDNA | ✓ | ✓ | X | ✓ | ✓ | ✓ |
| Legacy Family Tree | ✓ | ✓ | X | ✓ | X | X |
| OneGreatFamily | X | ✓ | X | ✓ | ✓ | X |
| Family Historian | ✓ | ✓ | X | ✓ | ✓ | X |
| RootsMagic | ✓ | ✓ | X | ✓ | ✓ | ✓ |
| Software MacKiev | ✓ | ✓ | X | ✓ | ✓ | ✓ |
| Heredis | ✓ | ✓ | X | ✓ | X | ✓ |
| WikiTree | ✓ | ✓ | ✓ | ✓ | X | X |
| FamilySearch | ✓ | ✓ | X | ✓ | ✓ | ✓ |
FAQ
What software and devices work with family tree builders?
There's never been an easier time to make a family tree than today. There are so many more benefits of doing it digitally than there is the old fashioned way on paper. You have access to thousands upon thousands of historical documents, all available at your fingertips. Most of the best family tree software is available for both Windows and Mac. Many also have apps for iOS and Android.
Which family tree maker is the best?
The market today is full of family tree builders. Each software has its own pros and cons. Some offer larger databases with historical records you can search for. Others give you better ways to connect with relatives linked to your tree. It's important to determine what features matter the most to you before choosing one.
A recommended family tree builder that scores well in all areas is MyHeritage. A subscription lets you access more than 10 billion historical records, connect with potential relatives through its system, and even link a DNA test results to your tree.
Which family tree builders are free?
It's common for family tree companies to offer a free trial or a version with limited features at no extra cost. Both methods offer great ways to take the software for a test drive to see if it's the right fit for you.
Although MyHeritage gives you access to more features with a paid subscription, you can create a family tree with up to 250 names for free. For you, this may even be sufficient in achieving your goals.
Others such as WikiTree and FamilySearch work differently but offer free methods of creating your family tree.
How can you protect your privacy when building your family tree?
There are security measures you can take to protect any personal information you put on your tree. Built into most builders is the option to make your tree public (visible to others) or private (only visible to you). Doing so, however, can limit your ability to connect with other potential relatives.
Furthermore, you should always take precautions about what photos you post of other family members. While less convenient, it's also recommended that you use a separate dedicated email for your family tree as opposed to a personal address.
Always make sure you read a company's privacy policy before signing up to get an understanding of how it stores and uses your personal data.
How can you add pictures and other media to your family tree?
Adding media to your family tree is the fun part. Most of the software out there makes it easy to do, giving you the tools to attach items to individuals on your tree.
The steps often entail clicking a member of your tree where it gives you the option of adding media. As daunting as making a family tree may seem, it's a straightforward process.