Does Blood Testing with LetsGetChecked Meet Minimum Expectations for Health Check-Ups?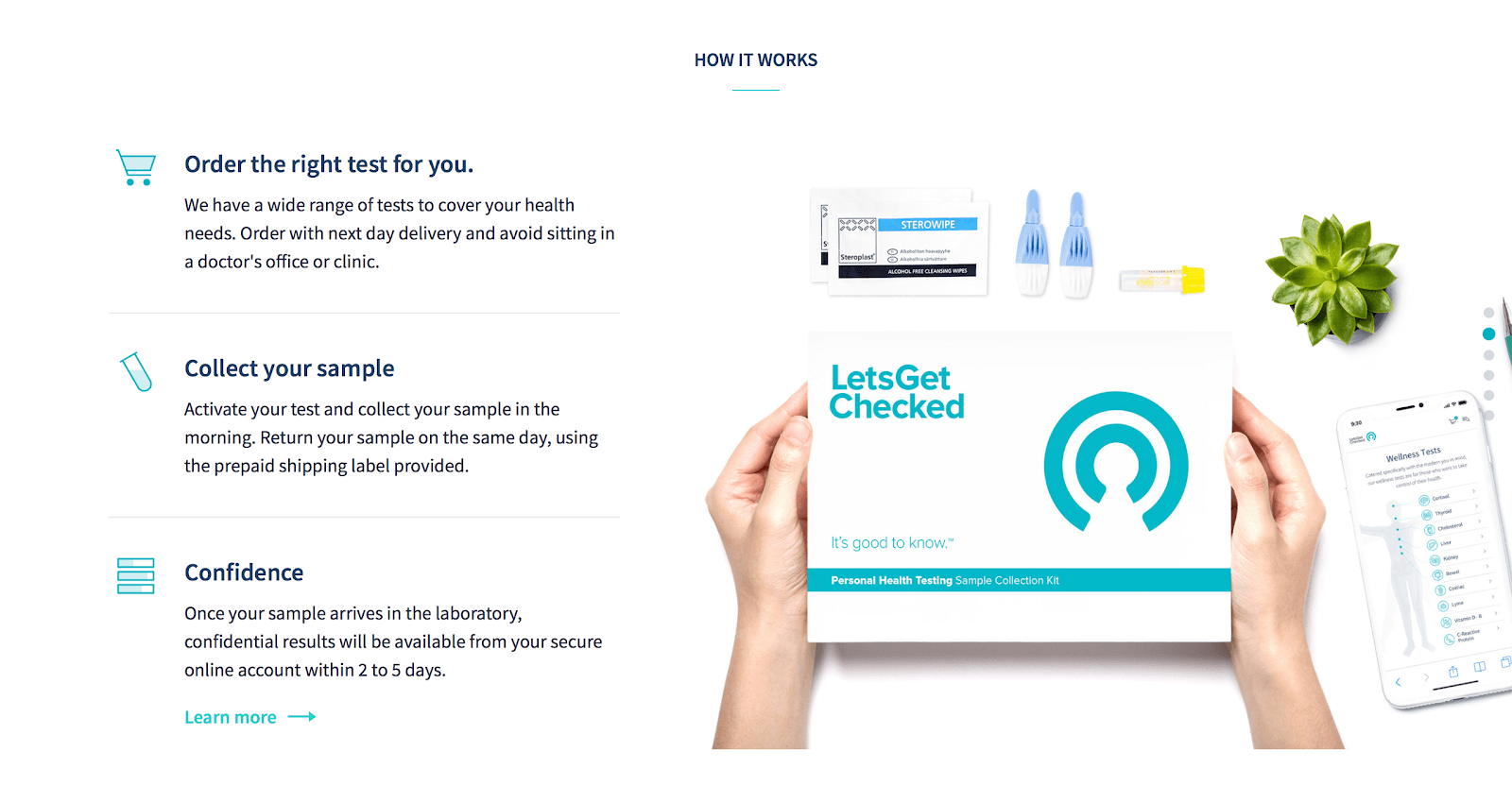 Getting your blood tested can help you maintain a healthy lifestyle. It can help you find risk factors for certain diseases and ensure that your organs are working properly. Yet, despite the benefits of blood testing, doing this through a doctor can be a major hassle.
It can be stressful to visit a lab in person, not to mention the extra costs involved. Your medical insurance may even block you from getting important blood testing done, so you can't get time-sensitive information about your health.
LetsGetChecked offers an alternative way with a variety of at-home blood testing kits. Instead of going to a doctor, LetsGetChecked sends you a kit in the mail. All you need to do is provide a blood sample, send it off, and get your results back after a few days. You can get tests related to sexual health, women's health, men's health, and general wellness.
In a few short years, LetsGetChecked has gone from a startup in Dublin to opening offices and laboratories around the world. Over 270,500 tests have already been performed, including for some top UFC fighters such as T.J. Dillashaw, Anthony Pettis, and Michelle Waterson.
Top athletes might have benefitted from its services, but is LetsGetChecked the best company to handle your blood testing? The answer is going to depend on what you're looking for in mail-order diagnostics.
At-home blood testing is becoming a crowded industry. Thriva, EverlyWell, and DirectLabs (requires a lab visit) offer similar services, so I'll compare them in a few different areas.
LetsGetChecked is for those wanting a more practical way to get blood tested and those who want to improve their health. If you're looking to diagnose a health issue and you're open to getting advice from an expert health team, then LetsGetChecked may be the right fit for you.
Let's dig into the detail.
Blood Test Kit
A Quick Finger Prick for At-Home Test Results
No pain, no gain. To gain from LetsGetChecked's health insights, you have to suffer the slight pain of pricking your finger. Here are the steps involved with submitting a blood sample for analysis:
Order a blood test kit on the company website or pick one up at a participating pharmacy. Online orders ship in Europe, the USA, Canada, and the UAE. Some pharmacy chains such as CVS and Lloyds have a number of kits available for purchase. By comparison, Thriva is currently available only in the U.K. and Everlywell only tests in 47 US states.
Track the status of your test online using your dashboard. You'll receive an email when the test ships out to your address. And if you have questions about your order, the support team can provide shipment updates.
Take delivery of the test kit, and ensure all items are inside. My kit contained instructions, a patient ID card, three lancets, a blood collection tube, Alcotip swabs, a plaster, wipes, a biohazard bag, and a return envelope.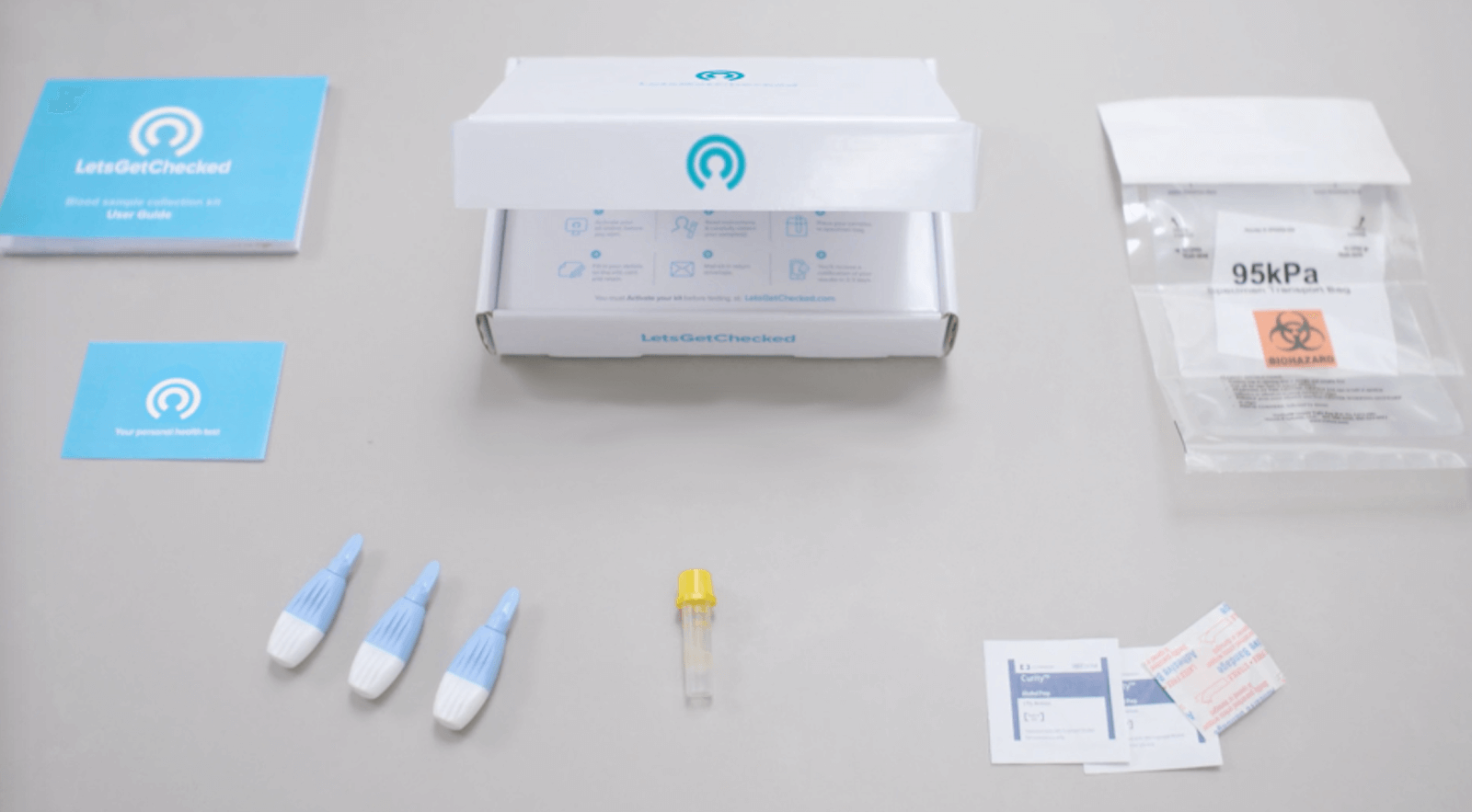 Fill out the lab sticker and activate your kit. The lab sticker is on the inside of the collection box. You'll need to go to the LetsGetChecked website to create an account and activate your kit.
Collect your sample using a lancet. Drink water, wash your hands, and clean your finger with the alcohol swab before the test. After pressing down on the tip of your finger with a lancet, use the collection tube to fill it up with drops of blood.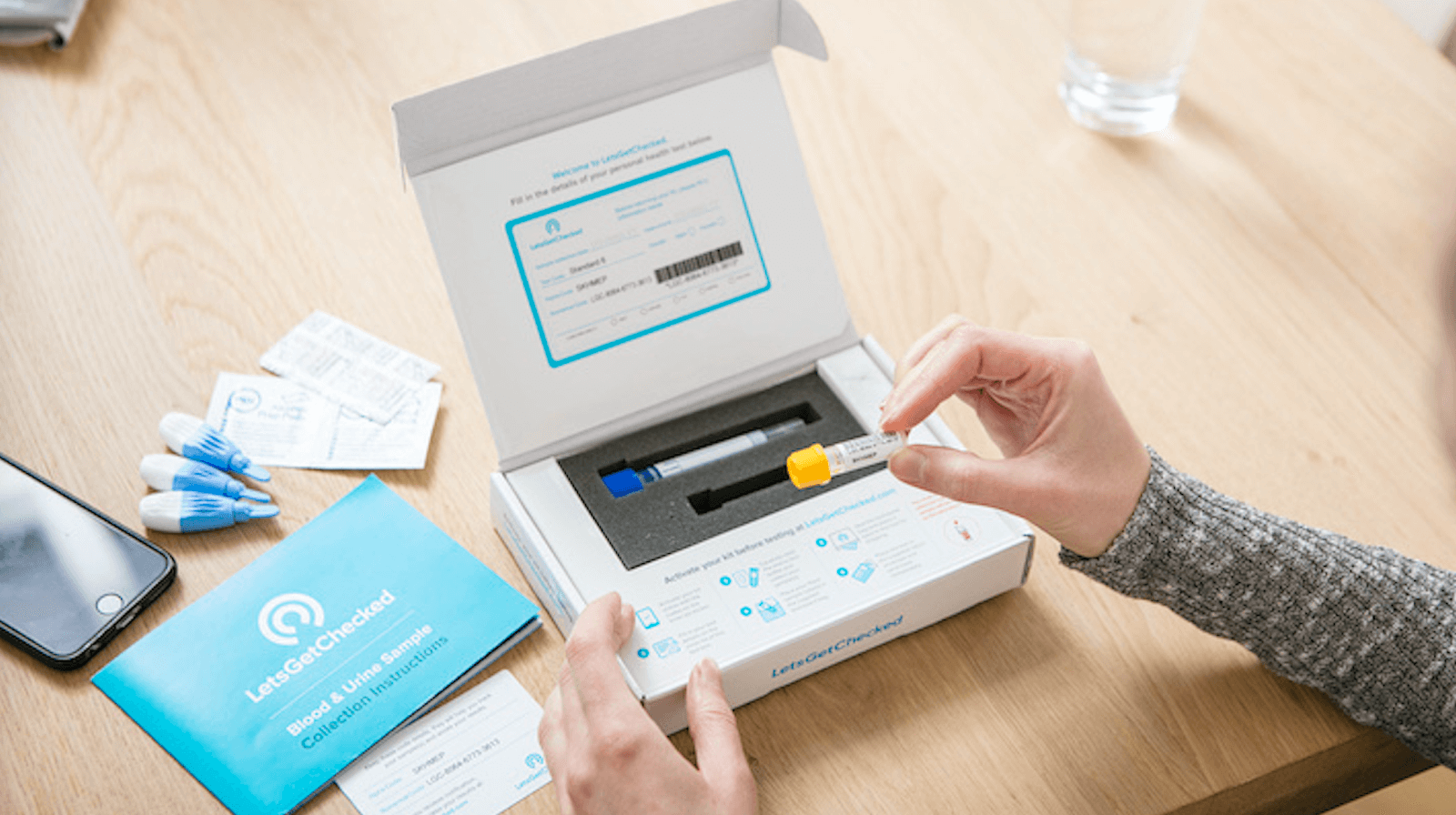 Put your sample in the biohazard bag and send it back. The biohazard bag goes inside of the testing kit box your items arrived in. You can seal up the box in the return envelope that's provided. Be sure to ship it out within 24 hours of providing the sample.
Wait for your results to arrive in 2-5 days. You'll receive an email notifying you that your results are ready to view online.
Why Can't I Just Submit a Saliva Sample?
Since many DNA testing companies such as 23andMe and MyHeritage only require you to submit a saliva sample by spitting into a test tube, you might wonder why this one requires you to send in a blood sample instead. This is quite common among companies that test your current health (i.e., if you actually have a vitamin deficiency rather than being genetically predisposed to it) because blood is a better bodily fluid for detecting most health markers. Put simply, if you want accurate health testing in addition to inherited health risks and ancestry, you pretty much have to prick your finger.
If you're not comfortable with taking a sample of your blood and sending it in, and if you're happy to only know your predispositions to certain conditions (rather than your current health status), you could turn to MyHeritage or AncestryDNA instead. And you can get some good ancestry information, too.
5 Standout Features of LetsGetChecked
1. Comprehensive and Discreet STD tests
A LetsGetChecked kit bypasses a doctor's visit and maintains your privacy by arriving in a plain envelope that gives no indication it's for blood testing. Choose from four different STD tests that test for different combinations of:
Chlamydia
Gonorrhea
Trichomoniasis
HIV
Syphilis
Gardnerella
Mycoplasma
Ureaplasma
Herpes Simplex Virus I & II
2. Hormonal and Fertility Testing for Women
There's a progesterone-ovulation test to tell you if you are ovulating normally, an ovarian reserve test that looks at how many eggs you have left in your ovaries, and a comprehensive female hormone test that looks at several fertility biomarkers.
3. Prostate and Testosterone Testing for Men
There's a basic testosterone test and several male hormone tests that vary from basic to comprehensive. You can also order a prostate-specific antigen (PSA) test to screen for signs of prostate cancer in your blood.
4. Optimize Health with Wellness Testing
A range of tests is available to check your thyroid, liver, kidneys, and colon. Separate tests are available for diabetes, Lyme disease, and celiac disease. You will also find options for cortisol levels, cholesterol, C-reactive protein, iron, omega 3, and vitamin levels such as B12, D, and folate.
5. Expert One-to-One Advice with a Professional Nurse
You have the opportunity to discuss your results with a nurse over the phone with a nurse. Not only can the nurse give you guidance on improving your health, but they can give you a prescription for a number of conditions, including chlamydia and mycoplasma.
Reading Your Results
Standard Data Backed by Professional Support
If you're uncomfortable having an online company handle your blood testing, you can be confident about LetsGetChecked's accreditations. The company has labs worldwide that are CLIA, CPA, INAB certified and CAP-accredited.
The dashboard provides an overview of personal details, including your age, weight, height, BMI, and more. This information comes from a questionnaire you are encouraged to complete when you create your account.
Results are typically available in two to five days. That's slightly longer than DirectLabs, which gets results into your account within 24 hours for most tests. (But keep in mind, if you go with DirectLabs, you have to go into a lab and have your blood sample taken.)
Once your results are in, LetsGetChecked will notify you via email. You can access the reports in your password-protected account from your computer or phone.
Your health dashboard page shows your completed tests and the additional tests recommended for you. Selecting your results opens up a new page that gives the numbers for each biomarker tested. Expand each field for more information about your level versus the optimum level.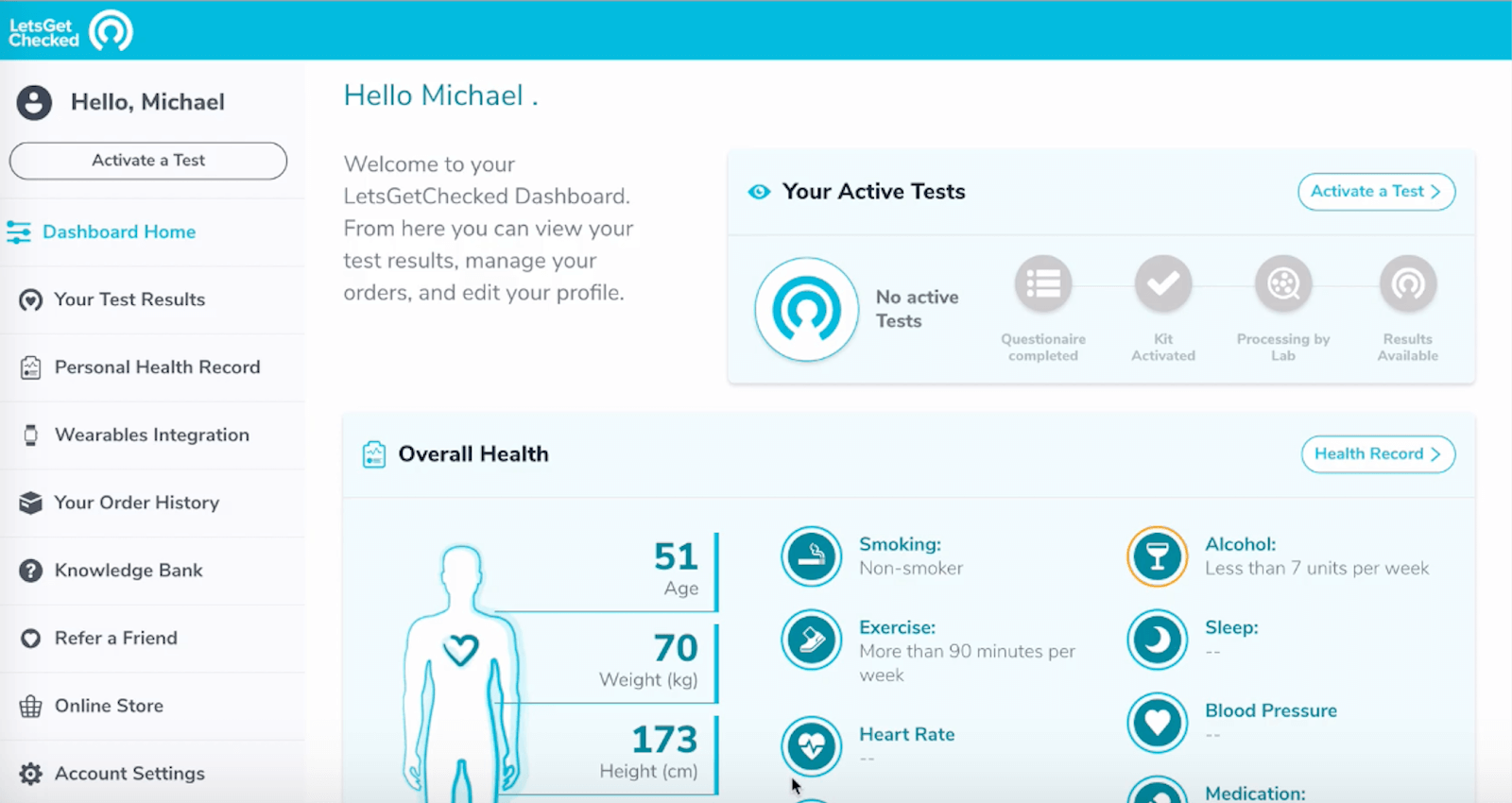 While the results page provides important general information, there's less depth compared to competitors like Thriva. However, LetsGetChecked makes up for it by providing an option to connect with a real nurse.
You will also get a call from a nurse if certain tests that come back positive. You can schedule a time that works best for you, and the nurse can also answer any other questions at the same time.
Your LetsGetChecked dashboard can sync up with Garmin products.
LetsGetChecked Pricing
Expensive Tests with Frequent Discounts
LetsGetChecked offers a wide range of tests at various price points, and you can save money by buying some tests together.
For example, the four tiers of STD testing start with a basic check of the two most common infections. From there, the prices go up for each additional check.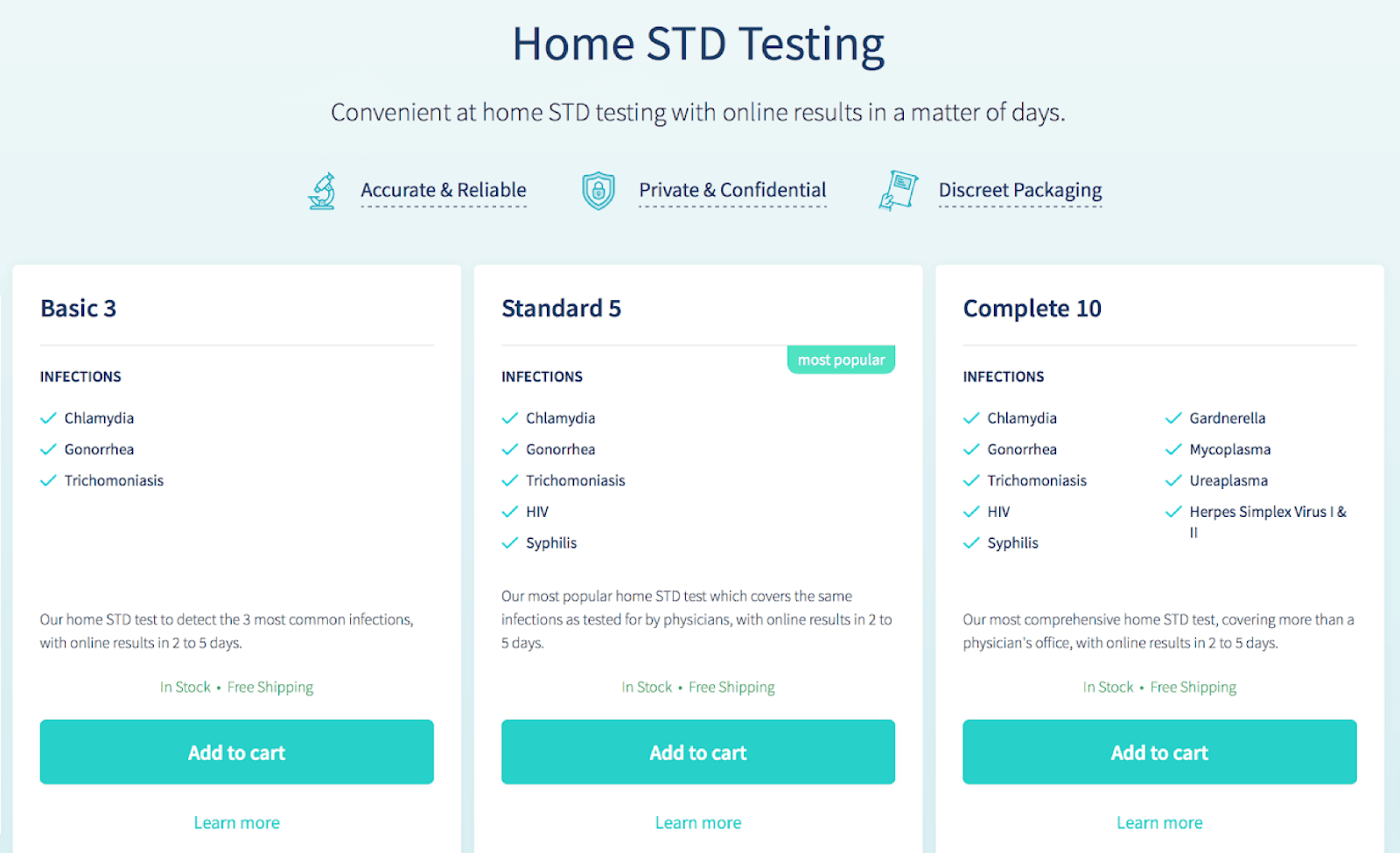 LetsGetChecked accepts payments via credit and debit cards, PayPal, and Apple Pay.
Is LetsGetChecked worth the cost? Test prices are higher than some competitors such as DirectLabs, and DirectLabs currently has more tests on available. However, LetsGetChecked often has offers that make its prices more competitive.
It's also worth noting that DirectLabs just gives you the numbers. You won't get a call from a nurse to discuss your results, so you'll have to see a doctor for further advice.
Support
Friendly Support Team with Multiple Contact Methods
LetsGetChecked provides satisfactory customer support via multiple channels, including:
An online contact form
New York, Dublin, and Toronto telephone numbers
Live chat via Intercom
Social media channels such as Facebook and Twitter
After filling out the contact form on the LetsGetChecked website, I received an email from the support team the following day. During our subsequent discussions, a support member always got back to me within 24 hours of my previous message.
Since I personally prefer telephone to email, I called the company for additional answers about things like the accuracy or test results, the company's privacy policy, and the number of times you can connect with a nurse (which turns out to be as many times as you like).
Keen to try as many of the contact channels as I could, I turned to live chat for my next clarification. The live chat representative responded in less than five minutes, but — after a further follow-up — only to tell me that the answer to my question (about available screenshots) was "no":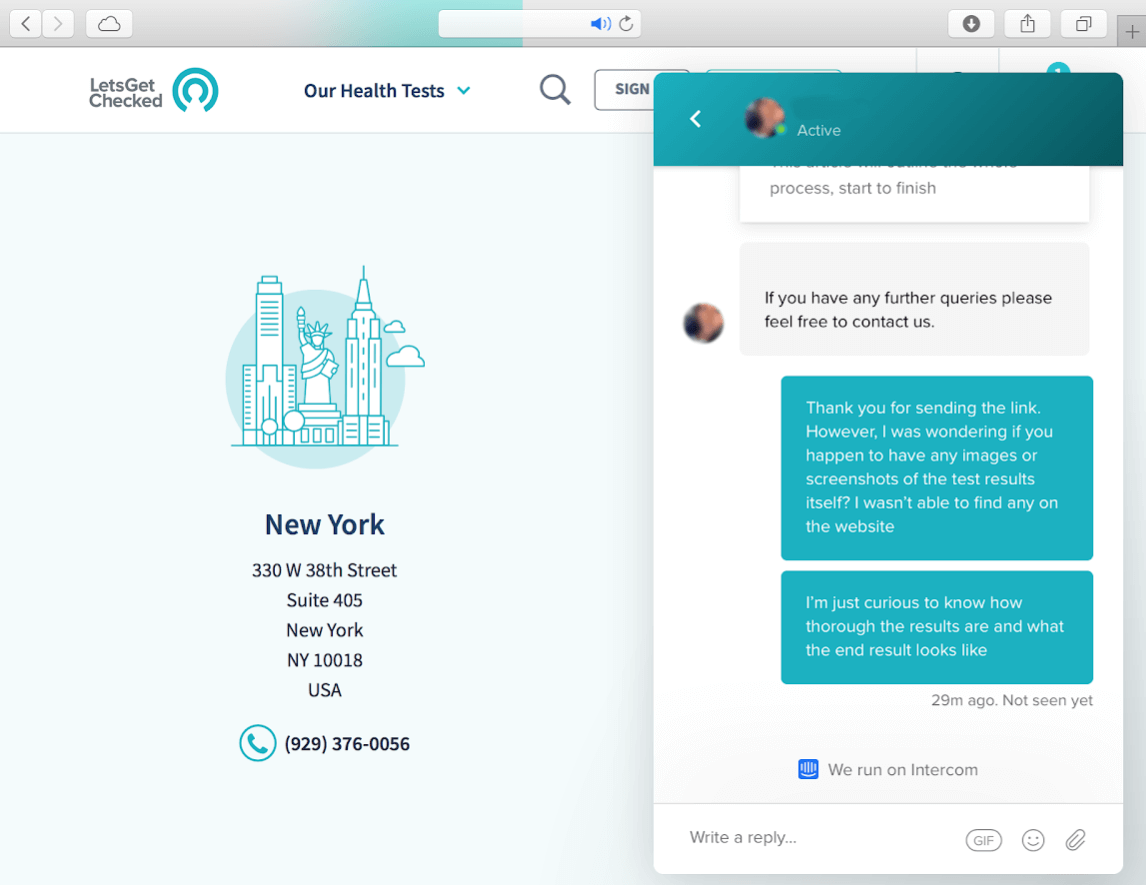 LetsGetChecked also has a Help Center that runs on the same platform (Intercom) that powers the live chat. While the Help Center looks appealing and organizes articles into clear and relevant categories, the posts are for pretty basic topics, like ordering tests or preparing a sample.
An Alternative, Reliable Blood Testing Solution
At-home blood testing has the potential to change health screenings. Whether it succeeds or fails depends on what gets sacrificed by not going to a doctor instead.
Whereas LetsGetChecked gives you direct access to a healthcare professional, competitors such as Thriva also provide health recommendations as a doctor's note attached to your results.
The prices can add up, especially if you get checked regularly. At least LetsGetChecked covers the cost of shipping, which helps offset the price a little. Many tests are also packaged together to bring down the cost, and it offers promotions that drastically reduce your overall expenses.
LetsGetChecked is a viable alternative to getting your blood tested at a doctor's office or clinic, providing you're happy to prick your finger.