Bold Claims About Testing Your British and Irish Heritage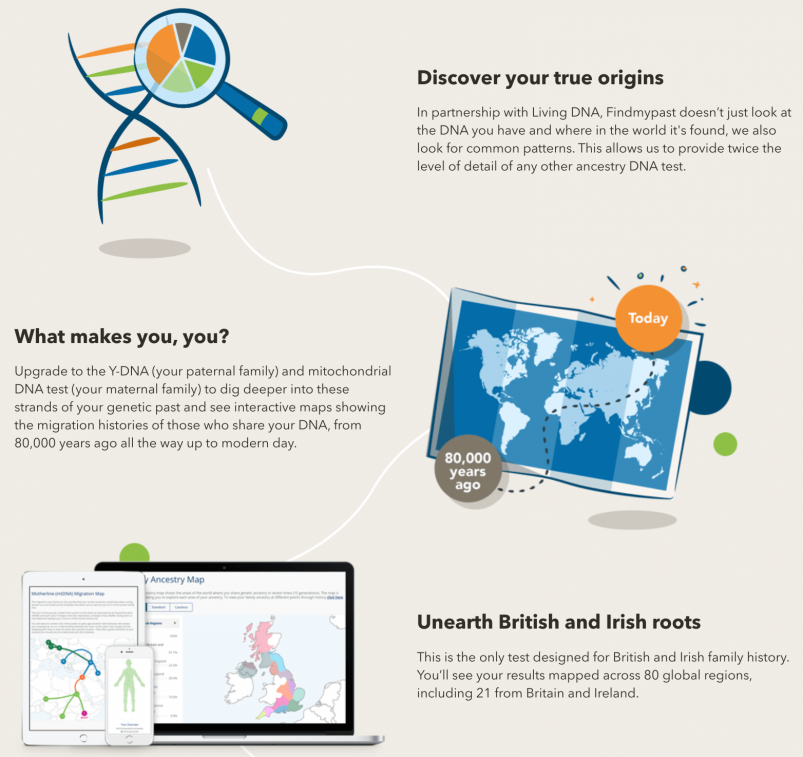 Findmypast partnered with Living DNA in 2016 to offer three kinds of DNA tests: autosomal (to test your genes in general), and – for an extra fee – Y-DNA (to trace your paternal line, but only if you're male) and mtDNA (to trace your maternal line).
This company claims to offer one of the world's most advanced DNA tests that allows it to "provide twice the level of detail of any other ancestry DNA test." Of the 80 global regions it maps, 20+ are in Britain and Ireland.
Could this company really be better than market leaders AncestryDNA and 23andMe, especially if you want to discover your British or Irish backstory? Let's take a look.
A Simple Cheek Swab, and Pre-Paid Return Postage
The simple four-step testing process involves ordering online, activating your kit, sending in your cheek swab sample, and viewing your results in six to eight weeks: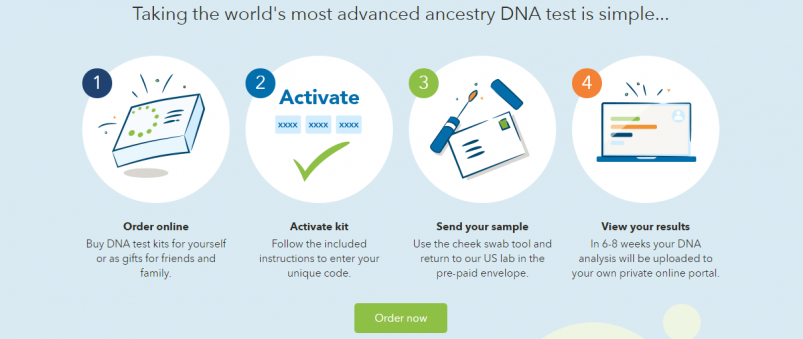 Buyer beware! I like that you don't have to spit into a test tube or prick your finger for a blood sample, but I don't like the encouragement to activate your Findmypast 14-day free trial as soon as you get your kit. Of course, you'll want access to the historical records, but remember that it can take up to two months to get your test results. Take my advice and wait for your results before taking the trial and (ultimately) starting a monthly subscription.
Taking DNA tests can become addictive (for some of us), so you might already have raw DNA data from another service, such as AncestryDNA or MyHeritage. Upload those here to get Findmypast's additional insights, for free.
5 Standout Features of Findmypast
1. British/Irish Sub-Regions DNA Test
The autosomal heritage test from Findmypast's testing partner (Living DNA) provides a detailed analysis for 21 sub-regions in the British Isles, which – it claims – is way more than any other DNA testing service.
2. mtDNA/Y-DNA Testing
The "Deep Ancestry Upgrade" adds mtDNA and Y-DNA testing so that you can trace your maternal (mother's side) and paternal (father's side) lineages. Not all testing companies offer this, which means you won't get as much information about how your ancestors moved around the world as you do with Findmypast.
Keep in mind that the Y-DNA test is only available to those who have Y chromosomes (i.e., men).
3. Free Genealogy Services and Family Tree Builder
You don't have to purchase a subscription to start building your family tree with Findmypast. You can also search through millions of records – including U.S. census data, U.S. and Canadian births/marriages/deaths, and Irish Roman Catholic parish records – for free. That said, a subscription gives you access to a lot more data and extra features like common ancestors.
4. British and Irish Historical Records
Findmypast's database contains more British and Irish historical records than any other genealogy or heritage testing site. Going back as far as the U.S. Revolutionary War and even the Dark Ages, these records include newspapers, immigration records, court records, military reports, and work contracts.
5. The 1939 Register
The 1939 register details the precise location that 41 million people in England and Wales were living just before the Second World War. You can see original handwritten registers, interactive neighborhood maps, lists of household members, and potentially discover long lost relatives.
Link the Living DNA Results to Findmypast in 6-8 Weeks
In six to eight weeks, your DNA results will come from partner provider Living DNA (rather than Findmypast), so the first step is to link the two sites together on Living DNA's website. This will help you search for potential relatives:

Ancestry
You'll get a detailed map and sub-regional analysis of where your heritage is from. If you ordered the "Deep Ancestry Upgrade", you'll receive those results along with the regular ancestry results in the same personal server.
Living DNA's results include a detailed map and a pie chart breakdown of your ancestry that includes 80 world regions and a sub-regional analysis of your UK and Irish heritage.

If you upgraded to include the Y-DNA and the mtDNA tests, you'd also receive an analysis of your father's haplogroup (if you're male) and your mother's haplogroup.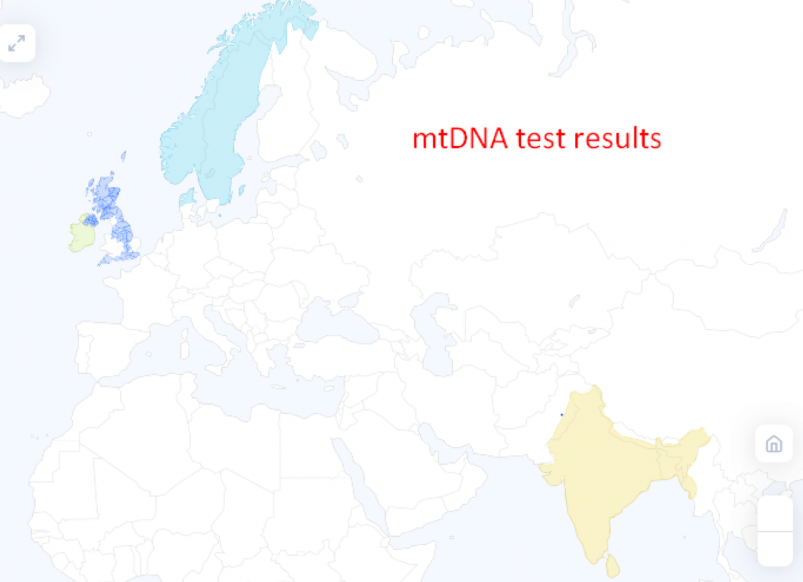 Free Genealogy Services and Family Tree Builder
Unlike some genealogy companies, you don't need to purchase a subscription to build and add entries into Findmypast's family tree. The program even gives you "hints" as to who might be part of your family tree.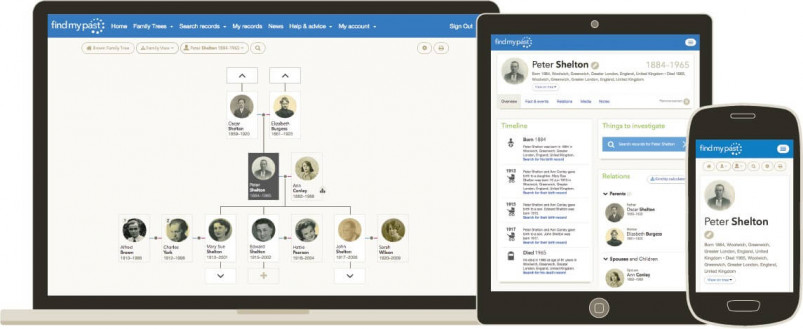 You can also search through millions of records including US census data from 1790-1940, public BMD (birth, marriage, and death) records from the US and Canada, and over 7 million Irish Roman Catholic parish records. Although this is free of charge, a subscription gives you access to a lot more data and extra features.
I should also mention the "1939 Register" that includes original handwritten documents, interactive neighborhood maps, and lists of household members from the eve of WWII.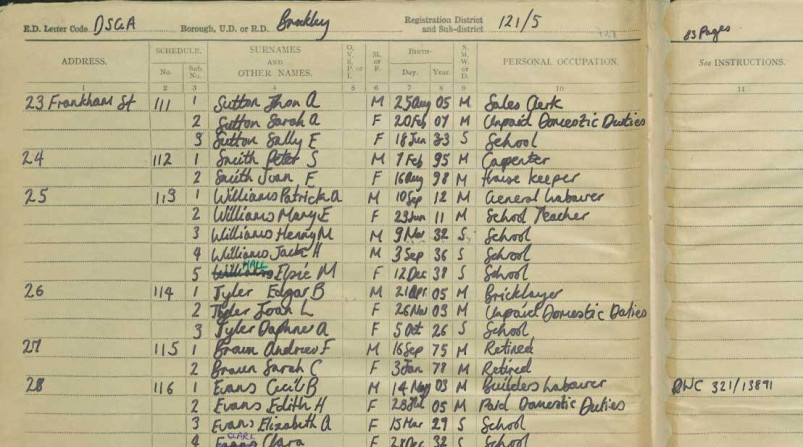 Living DNA Costs Less for the Same DNA Test
Findmypast charges more than Living DNA for the exact same tests. Although you get onboarded automatically onto the Findmypast system with its free two-week trial, don't forget that it encourages you to start the trial before you really need to.
Since there is no linkage between Living DNA and Findmypast that would allow you to add matches to your family tree, you might wonder why you should take the test through Findmypast. In fact, it's actually cheaper to buy the same test through Living DNA then sign up for a Findmypast premium membership.
For British and Irish heritage information, Findmypast's subscriptions are where the added value can be found. The "Essential British and Irish" package provides you with British and Irish migration records, and allows you to find common ancestors in other users' family trees. The "Ultimate British and Irish" package adds access to extensive historical records (including newspapers, military records, and wills) and provides masterclass guides on how to do in-depth genealogical research.
If you're willing to pay, the ultimate plan provides a lot more value for not much more money. If you don't want to pay, you might be able to satisfy your more limited curiosity with the free plan. Alternatively, the "pay as you go credits" let you buy individual records without having to commit to a subscription.
One more cost to keep in mind: While your return postage is prepaid for submitting your sample, you'll still have to pay a delivery fee for the initial test kit.
Satisfactory Response Times, and Decent Self-Support Resources
Findmypast provides phone and live chat support during working hours on weekdays, it also claims to answer all emails within 24 hours on business days. Indeed, my contact form submission received a response within 24 hours (if only to refer me to Living DNA):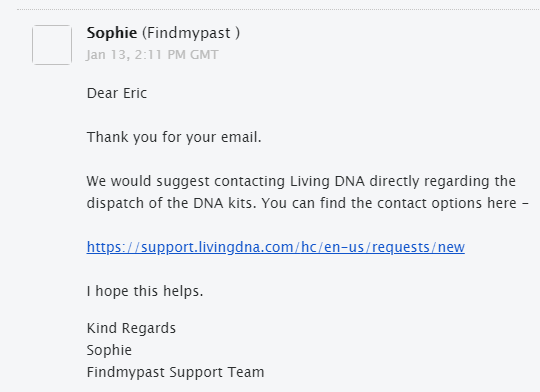 I also received rapid responses via the live chat channel, although the agent had trouble convincing me why I should pay more for Findmypast's DNA test rather than Living DNA's: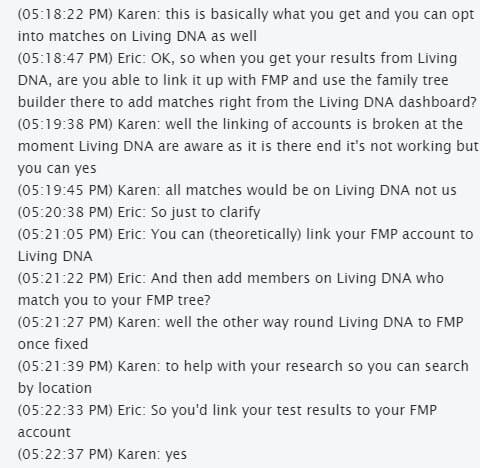 For self-support, a decent set of FAQs should answer most of your questions, so you probably won't need to contact the support team at all.
Better Off Buying Living DNA Instead?
Findmypast's DNA tests are no different from Living DNA's. For the extra cost of going through Findmypast, the linkage between the two systems isn't as smooth or effective as I would like, especially since you can't add matches into Findmypast directly from Living DNA.
In my opinion, unless you're specifically interested in delving deep into your British or Irish heritage for a genealogy project (which is where Findmypast shines), you'd be better off going directly to Living DNA for ancestry results. By doing so, you'll still get a detailed analysis for 21 sub-regions in the British Isles. After that, you can sign up to Findmypast separately, if you want.