DNA tests aren't only for the wealthy anymore. Thanks to technological advancements, all of us can afford to buy DNA test kits. Whether you want to learn about your ancestry (if so, choose MyHeritage) or your health (in this case, choose LetsGetChecked), you can find a cheap DNA test with accurate results.
I've done weeks of research to compile the best cheap DNA tests. Only the ones with accurate, reliable results, interesting insights, actionable steps, and a good price got a spot on this list.
Get Started With MyHertiageDNA Combo Kit Today!
What To Look For in a Cheap DNA Test
There are a number of criteria that I believe are important when searching for an inexpensive DNA test. They include:
Trustworthiness: A cheap DNA test is worthless if you can't trust the results. I ensured that each company had a good reputation and many happy customers.
Value-for-money: A wealth of information derived from your DNA for a fair price.
Actionability: Your report should include actionable steps, such as the ability to trace relatives, or diet and lifestyle changes for your genetic predispositions.
Clarity: The results of your DNA test should be clear and easy to understand.
Let's take a detailed look at the best cheap DNA tests in a number of different categories.
Get the Best Value With MyHertiageDNA Combo Kit!
Best Cheap Combination DNA Tests
Several companies offer multiple separate DNA tests or offer combination DNA tests that analyze a number of factors such as ancestry alongside diet and fitness, and sometimes more, in a single test.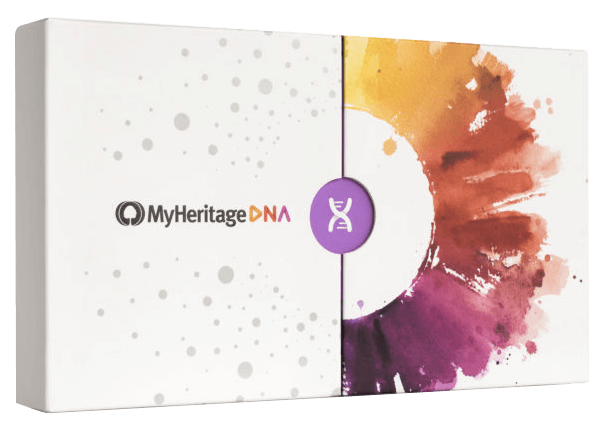 The MyHeritage DNA Health kit provides over 40 personalized reports, revealing a huge amount of information on your health, ethnicity, and genealogy.
Amongst the 42 health reports include:
19 genetic risk reports for conditions including heart disease, Alzheimer's, breast cancer, and more.
23 Carrier status reports for a number of heritable conditions including cystic fibrosis, Gaucher disease, and more.
The health DNA report is overseen by board-certified physicians, so you can trust that the results and reports are accurate.
That information itself is easily worth the price of the combination kit. Offering more value-for-money, MyHeritage's DNA test also includes an ethnicity estimate, revealing your ethnic origins based on the 'world's largest Founder Population project'. With 42 supported ethnicities, you'll get a percentage breakdown of the geographic origins of your ancestors.
MyHeritage also has an intuitive Family Tree Builder, which can be used with your DNA matches from your ancestry test.
If you're looking for a cheap at-home DNA test that's trustworthy and informative, you can't do better than MyHeritage.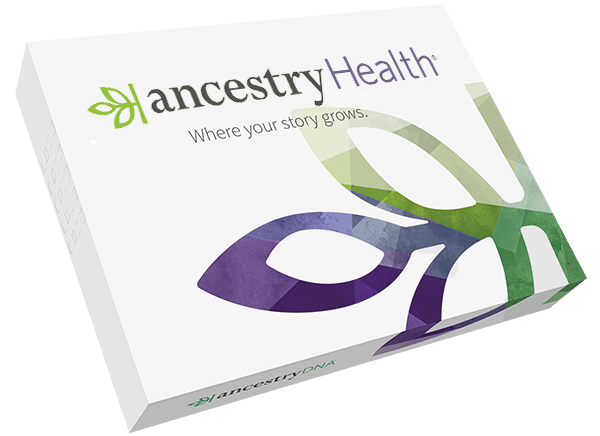 AncestryDNA offers more than the name suggests. Not only do they offer cheap ancestry DNA tests, but also have a comprehensive DNA health test. They are sold separately, which allows you to pay just for the DNA information you want, or in a combined test.
The combined AncestryHealth test analyzes your DNA for your origins and your health, and you'll receive a detailed but simple-to-understand report within eight weeks. It includes an ethnicity estimate of your origins along with percentages from different regions. The ancestry portion of the test also includes a list of AncestryDNA users with shared DNA and their estimated familial relationship to you. So, if you choose, you could add this information to your family tree, or even reach out to these relatives.
You'll get a breakdown of your personal traits that are influenced by your genes, such as bitterness sensitivity and iris patterns. An analysis of specific genetic markers determines your risk factors or predisposition to a number of health conditions, including ovarian, breast, and bowel cancers, and heart problems. Alongside these reports, you'll get actionable advice to help you lower your controllable risk factors and stay healthy.
You'll also have access to a number of support resources and extra features, such as a family tree builder and a family health history tool.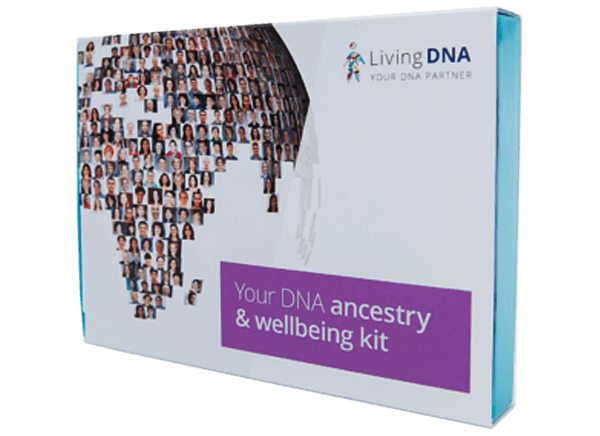 The combined DNA ancestry and wellbeing kit from Living DNA will uncover your ethnic origins as well as provide health insights in both nutrition and fitness.
Living DNA is unique from the other DNA tests on this list as it also analyzes your Y-DNA and mtDNA, which can show you the migratory patterns of your ancestors over tens of thousands of years, creating a fuller picture of where you come from. Plus, you can discover a shared ancestry with other Living DNA users around the world.
You also get a detailed picture of your recent ancestry with a percentage breakdown of subregions, with 21 British and 72 African subgroups analyzed.
The wellness side of the Living DNA combined test also provides detailed health information, including how your genes may influence vitamin response, food metabolism, and how your body responds to certain exercises. Food and exercise tips to improve your wellness are included.
Living DNA also offers a Starter Kit, which gives you a more basic overview of your DNA ancestry and wellness. It's a great choice if you know about DNA tests, but aren't sure which one you want to take.
Best Cheap Ancestry DNA Tests
Affordable ancestry kits that provide detailed, accurate results that show you your ethnicity estimates, your ancestral roots, and can help you find distant relatives.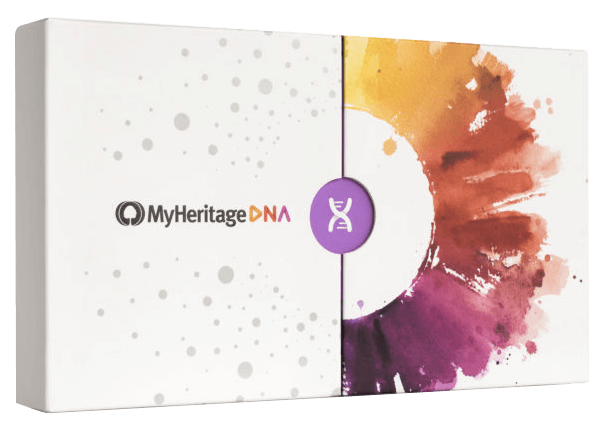 MyHeritage has the best cheap ancestry DNA test on the market, where top technological standards meet an affordable price.
A simple cheek swab is all that's needed to discover the estimated ethnic and geographic origins of your DNA, from 42 supported ethnicities. Plus, DNA Matching technology compares your DNA to those of other users, to find relatives you never knew existed.
Your DNA report is available within six weeks and it's clear and simple to understand. It includes an Ethnicity Estimate and a full list of MyHeritage customers who share some of your DNA and what relationship this equates to.
MyHeritage stands out when it comes to genealogy, with a huge database of over 12 billion historical records available to build an extensive family tree. However, this requires a subscription, which can cost up to $299/year – discounts are available for the first year.
Once you have your DNA results from My Heritage, you can download your raw data. Many other DNA testing companies will allow you to upload this data, to provide their own DNA reports for minimal or no cost.
The ancestry DNA test from MyHeritage costs from €79.00, which is the cheapest ancestry DNA test on this list.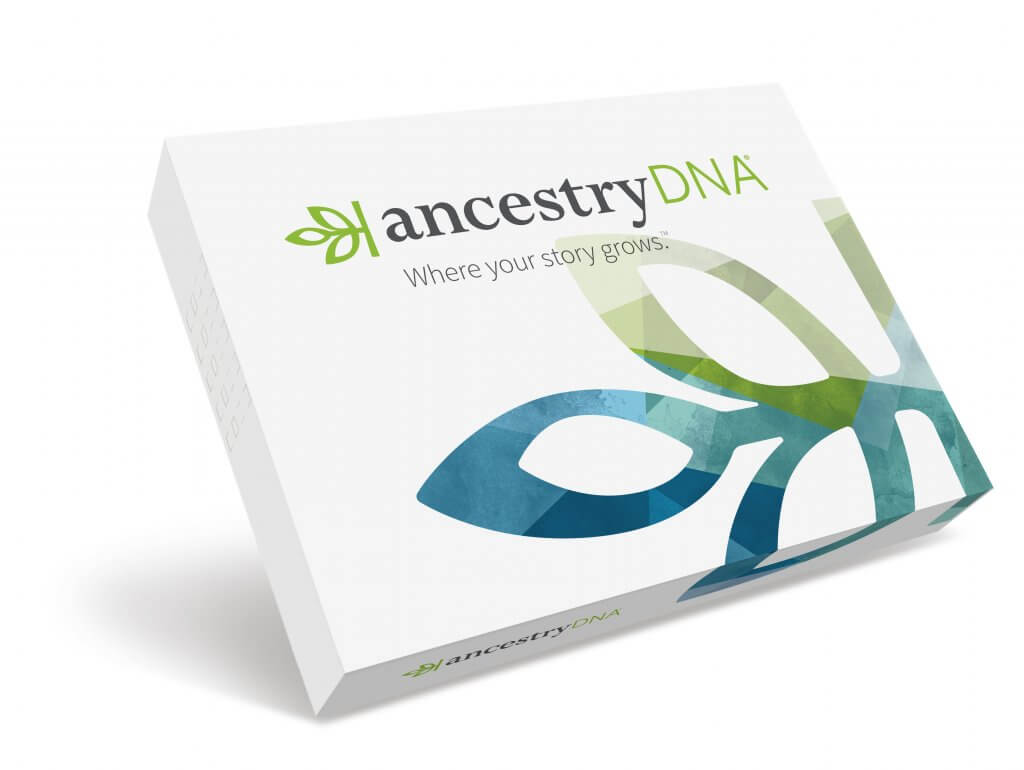 With over 40,000 reference samples, AncestryDNA provides an accurate and detailed picture of your geographic and ethnic origins, across 1,000+ regions at an affordable price.
The DNA from your small saliva sample will be analyzed at more than 700,000 markers to identify potential biological relatives from within AncestryDNA's database of over 15 million users.
It can take anywhere from two to eight weeks to receive your DNA report. It includes a straightforward pie chart and visual representation of your ethnicity estimate, along with percentages.
Your report also includes a list of other AncestryDNA users with whom you share a portion of your DNA, and how that translates to a familial relationship. Unfortunately, you can't currently upload data obtained from other DNA services.
Plus, with the ThruLines service, you are shown potential common ancestors, which will help you to build your online family tree. You have the opportunity to further investigate your family tree with AncestryDNA's 20 billion historical records. However, this requires an AncestryDNA membership, which costs between $24.99 to $49.99/month, with big savings available for long term plans.
AncestryDNA has competitive pricing for a comprehensive ancestry DNA test at just €84.37, with regular deals available, including offers on access to AncestryDNA's extensive family history records.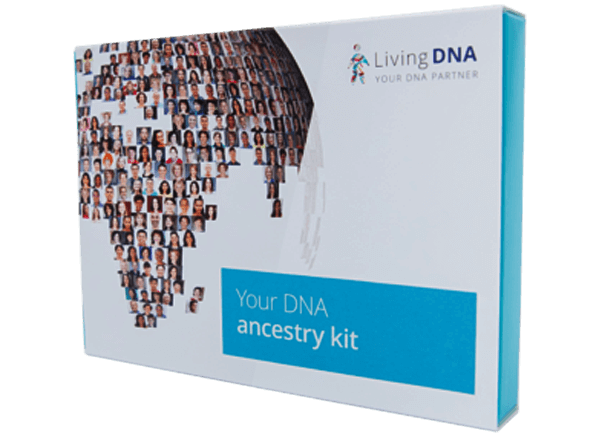 What sets Living DNA apart from many other ancestry DNA tests is that it not only analyzes autosomal DNA (inherited from both parents) but also your Y-DNA (in men) and mitochondrial DNA, to learn about your maternal and paternal ancestry.
From your cheek swab, Living DNA analyzes your ethnic ancestry across 150 regions going back 500 years. Get an extra level of detail into your ancestry with a number of regional breakdowns.
Your ancestry report, which you will receive in six to eight weeks, details the migration of your male and female ancestors via analysis of your mitochondrial and Y-DNA. The visual representation of your ancestors' migration is accompanied by a historical narrative, full of interesting information.
The Family Networks section of your report shows the Living DNA users that share your DNA and how they are biologically related to you. There is the option to learn more about your relatives and the ability to contact them if you wish.
One of the best cheap DNA tests for ancestry, Living DNA also allows you to upload your raw DNA data from another company for free results so you can compare tests. You don't get a full report – just ethnic data from eight regions and the ability to match with potential relatives – but it will still provide some useful insights.
Best Cheap Diet & Fitness DNA Tests
The best diet and fitness tests show you your genetic predisposition for regaining weight, your tendency toward hunger, how you metabolize substances like caffeine, whether you're intolerant to things like gluten, and more. The fitness tests give you insight into which exercises are best suited to you genetically. These affordable but accurate tests are packed full of reliable information you can use to keep your body in peak condition.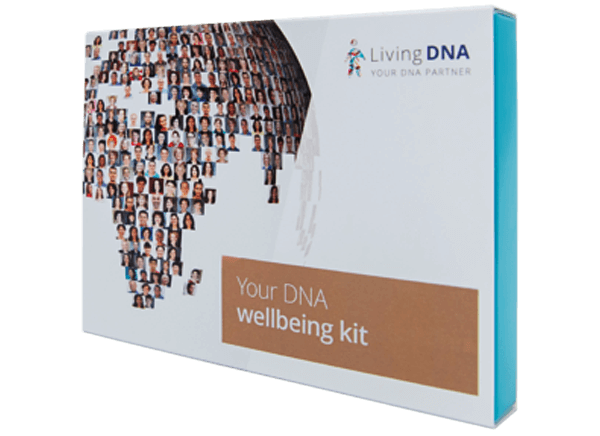 Living DNA offers a cheap at-home diet and fitness DNA test, with regular deals and discounts available.
The DNA from your cheek swab is analyzed to make determinations about how certain foods, vitamins, and exercises will work with your body.
The 'Wellbeing' report from Living DNA includes a wealth of information on how your genetics may influence how your body responds to key vitamins and metabolizes food. The report also lets you know if you're intolerant to substances like gluten and lactose.
Presented in a clear manner, the Wellbeing report includes actionable suggestions for lifestyle changes you can make to improve your current and future health.
You'll receive advice on what foods to eat and what types of exercise you are best suited to based on your genetic makeup. Plus, you'll get exercise and recovery tips.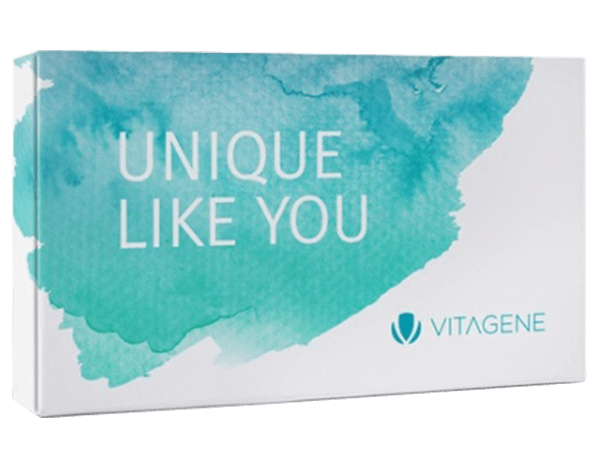 Vitagene claims to have the largest nutrition genetics database available, which is combined with the latest research to provide accurate results and recommendations based on your DNA.
Between four and six weeks after sending off your cheek swab, your personalized Vitagene reports will be ready.
Diet Report – Describes how your genetics may influence your diet, with suggestions of the right foods for you, as well as any sensitivity or intolerances
Exercise Report – Learn the types and intensity of workouts best suited to your DNA, including how to build muscle, lose weight, and recover
Ancestry Report – An interactive ancestry map with regional percentages of your ethnicity
The easy-to-follow report also includes recommended supplements, which can be supplied by Vitagene, with 90-days included in the Premium Vitality Bundle, or available via subscription.
With Vitagene you have the option to upload your existing raw DNA data for vitamins, diet, and fitness traits, with recipe and exercise plans, as well as a supplement report. You can use existing data from 23andMe, AncestryDNA, or MyHeritage. The service comes with a small fee, but the report is extensive.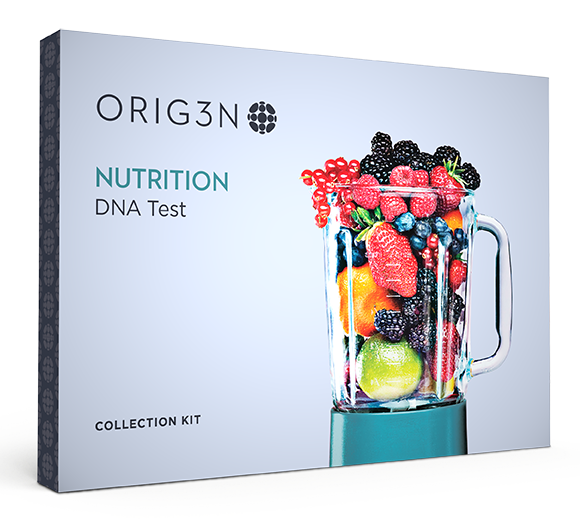 Orig3n offers a number of different affordable diet and fitness tests, so you can choose what areas interest you and only pay for the information you want. This gives you real value-for-money for at-home DNA testing. Options include (but are not limited to):
Hunger & Weight DNA Test – Investigates the effect your DNA has on the likes of sugar cravings and your predisposition to regaining weight. An affordable at-home DNA test option.
Nutrition DNA Test – A comprehensive test, which covers the same areas in the Hunger & Weight Test, as well as intolerances and sensitivities, and vitamin response. It is one of Orig3n's pricier DNA tests, but it offers the best value – it provides the most information and works out significantly cheaper than buying all the kits individually.
Combined Fitness and Nutrition Test – Includes everything in the nutrition test, plus fitness-focused tests including exercise and recovery, joints, and movement and strength. The extensive test is Orig3n's most expensive diet and fitness test.
Plus, utilizing 27 genetic markers in your DNA, Orig3n can provide a personalized vitamin plan that is available via subscription. Depending on your subscription length, you may get DNA tests for free.
Best Cheap Health & Wellness DNA Tests
Check your genetic predispositions and your risk factors for all kinds of traits and conditions, and take steps to keep yourself fighting fit. Get fast, discreet results for sexual health checks, fertility, and more with the best, reliable, budget-friendly at-home health and wellness tests.
LetsGetChecked doesn't use DNA testing to assess health and wellness, and instead tests your current levels of certain markers or indicators from a blood, saliva, urine, or fecal sample.
There are a huge variety of affordable health tests available, which is great if you are just interested in a single issue, such as monitoring hormone levels over time, testing for a certain STD (discreetly), or checking prostate health, fertility, or the functioning of certain organs.
A benefit over DNA testing is the extremely fast turnaround, which is usually just 2-5 days. This is very useful if you're worried about having contracted an STD or looking to determine ovulation when trying for a baby.
You can trust the accuracy of the tests from LetsGetChecked as they are carried out in the same labs as clinics and hospitals. Plus, once you get your results, you can have a private phone consultation with a nurse to discuss your results.
Additional support services will be provided to you if required, including the administration of some prescriptions, and advice on lifestyle changes to improve your health.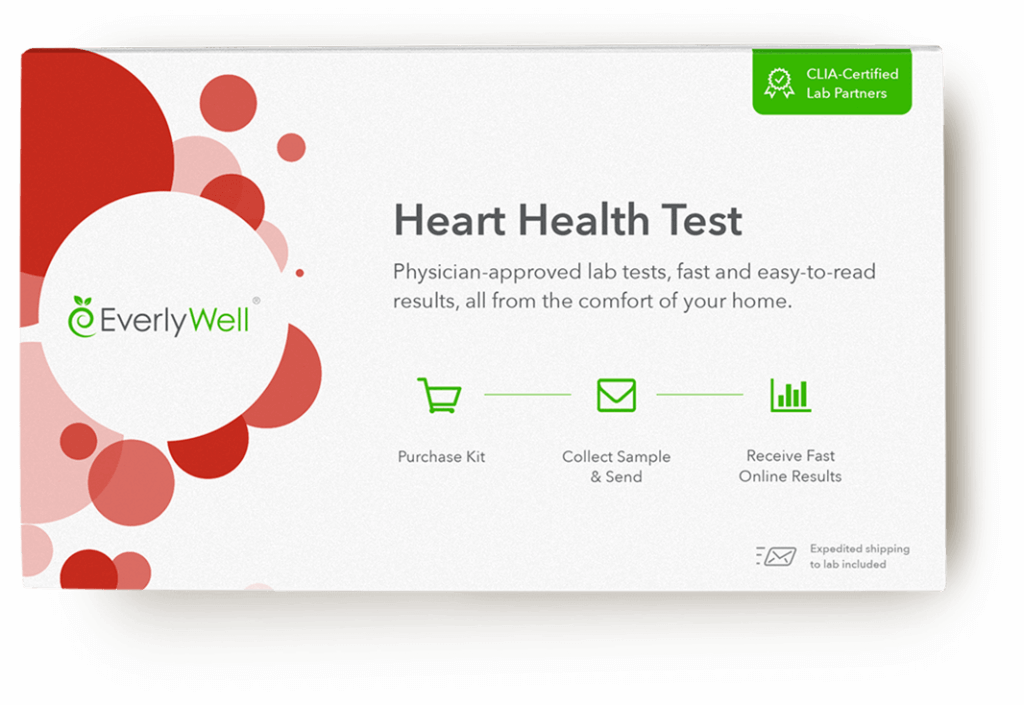 Offering some of the most comprehensive health testing on the market, Everlywell has over 30 at-home testing kits available, many of which are very affordable.
As with LetsGetChecked, Everlywell assesses bodily fluids as opposed to DNA to test for things like sexually transmitted diseases, reproductive health, allergies, food intolerances, thyroid problems, vitamin levels, and more.
Your tests are completed in a CLIA-certified lab, and the results will be reviewed by a physician and available to you within just a few days. The clear, simple report tells you what your results mean, how they may impact your health, and offer guidance on what to do next.
A dedicated clinical customer support team is available, as are consultations with independent physicians following any positive test results.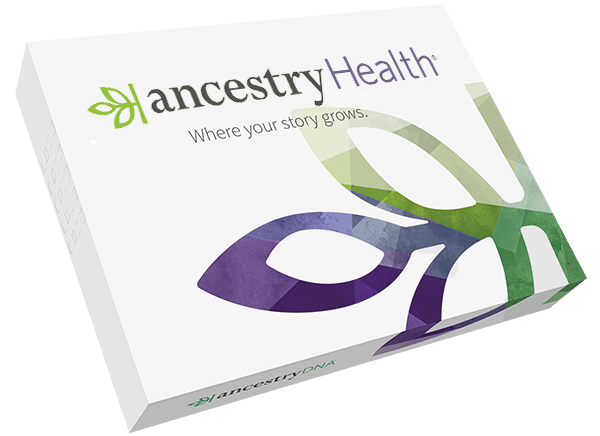 AncestryDNA has a separate branch called AncestryHealth, through which DNA-based health tests are available.
As opposed to a number of different tests to check for individual risk factors, a single DNA test is carried out that analyzes genes linked to certain inherited health conditions.
The informative report from AncestryHealth will show:
Your risk for certain cancers, including breast, ovarian, and colon
Your carrier status for conditions such as cystic fibrosis and sickle cell anemia
Heart and blood health
Your risk of connective tissue disorders
General wellness tests, including caffeine metabolism and lactose intolerance
Your report also includes actionable steps you can take with the help of a healthcare provider, to work towards a healthier future.
As it is a DNA test, the results take significantly longer to come through than with the blood and other biological sample tests from LetsGetChecked and Everlywell, taking between six and eight weeks.
Unfortunately, AncestryHealth cannot currently be accessed in some countries, such as the UK.
What's in the Fine Print?
Hidden costs for extras are not unusual for some DNA tests. A glance at the promises on the home page of the websites sometimes doesn't detail the complete costs of the full package. Here are a few things I found that may be of interest from my list of cheap DNA tests:
Subscriptions – AncestryDNA and MyHeritage have billions of historical records that can be used to build a family history going back generations, but to access them you need a subscription, which may be costly.
Postage costs – Don't forget to check out the shipping costs of mailing out your DNA kit. It usually costs less than $10, but when you're looking for the cheapest DNA test, it's something to bear in mind.
How Accurate Are the Best Cheap DNA Tests?
The majority of DNA testing companies claim to have at least 99% accuracy, and it could be even higher, depending on the type of test you take. The DNA tests on this list are carried out using advanced science in accredited labs, so as the technology continues to advance, accuracy will continue to improve.
No DNA test has 100% accuracy and it is important to remember that your DNA test results may not paint a complete picture. For example, your health and wellness test may indicate you have a predisposition to a certain condition, but it doesn't mean you will definitely develop it in the future.
Your genetics and lifestyle factors – like diet and exercise – interact, so the best thing to do is to take the personalized recommendations on board and see if your quality of life improves.
How Much Does an Affordable Test Cost?
The price of a DNA test varies from company to company and depends on the number of services offered. Check out the comparison table below to see the starting price of all the DNA tests on this list and be sure to check out our exclusive deals.
At Home Cheap DNA Test Kits Comparison Table
Key – 👪 = Ancestry | ⚕️ = Health & Wellness | 💪 = Diet & Fitness
What Will the Results from a Cheap DNA Test Tell Me?
The main things you'll learn from your DNA test include:
The ethnic origins of your DNA
The physical and health traits determined by your genes
Lifestyle changes to make, based on your DNA
Everything that makes you who you are is encoded within your DNA. By understanding what certain genetic markers predict and represent, we can learn where we came from and how to change our lifestyle to improve our quality of life.
How to Choose the Best Cheap DNA Test for You
There are a huge number of DNA tests on the market, making it difficult to choose the one that gives you the information you want. Taking a look at what each category of DNA test can offer will help narrow down your choices.
Combination Test
Most combination DNA tests, like MyHeritage and AncestryHealth, provide a detailed insight into how your ethnic and geographical origins, as well as how your genetics influence a number of health and wellness factors.
Living DNA has a great starter kit, which gives you some basic information on your ancestry and how your genetics influences some wellness factors. This gives you an interesting overview, which can help you decide what about yourself you want to know more about and further DNA tests to do.
Ancestry
The majority of ancestry DNA tests – including those from Ancestry DNA and My Heritage – use autosomal tests, which analyze all chromosomal pairs, with the exception of the X and Y (aka. sex) chromosomes. This makes them a great choice for anyone wanting to learn about their ethnic origins with a percentage breakdown.
Other ancestry tests like Living DNA will also analyze mtDNA and Y-DNA, looking for genetic markers in the X and Y chromosomes respectively. This can reveal the fascinating migratory patterns of your ancestors over tens of thousands of years.
If you're looking to find long-lost relatives, most cheap ancestry DNA tests will show other users that share a percentage of your DNA, as well as a method of contacting them. If you are interested in genealogy and creating an extensive family tree, MyHeritage and AncestryDNA have billions of historical records that can be accessed with a subscription.
Diet and Fitness
A diet and fitness DNA test analyzes how your body processes nutrients and responds to exercise based on your genetics.
Vitagene and Living DNA provide detailed reports on how your body metabolizes certain foods, any potential intolerances or sensitivities, and what exercises are best for you as determined by your DNA. Based on your results they provide personalized diet and workout recommendations, to maximize performance and weight loss.
Other companies – such as Orig3n – offer a wide variety of diet and fitness test options, so you only pay for the information you want.
If you're interested in finding the right supplements for you, Orig3n and Vitagene offer personalized supplements available on subscription.
Health and Wellness
A DNA test focusing on health and wellness – like those provided by MyHeritage and AncestryDNA – provides a wealth of important medical information, including your genetic predisposition to certain diseases and your carrier status for heritable conditions. This helps you get ahead of any potential health issues that may affect you or your future children.
Companies like LetsGetChecked and EverlyWell take a different approach. Instead of testing DNA, they analyze bodily fluids – like blood and urine – to look for indicators that predict your current health status, such as hormone levels, organ function, and much more.
The Bottom Line
The best cheap DNA kit for you depends on what you want to test. If you want an overview of your ancestry and your health, go for a combination test from MyHeritage. For just Ancestry, MyHeritage or AncestryDNA are your best affordable options. LetsGetChecked is a smart choice if you need discreet sexual health testing or want to check for specific conditions or deficiencies. For getting a clear picture of your fitness and nutrition, Living DNA is comprehensive and affordable.
FAQ
Why are the DNA tests in this article cheaper than others?
The DNA tests in this list offer the best value-for-money when compared to others in the same category, as they:
Offer DNA tests in different categories for an affordable price.
Provide a wealth of information from your DNA sample
Offer an interesting and insightful report with the most accurate information possible.
You may find companies that have cheaper DNA tests, but buyer beware, as they may be too good to be true, providing insufficient and inaccurate information.
Based on research, testing, and extensive reviews, the tests on this list are the best cheap DNA tests on the market.
Is there a free DNA test?
There are no free DNA tests. However, there are some companies, including Living DNA and MyHeritage, that allow you to upload your raw DNA data from a different provider and receive some additional information for free.
Which affordable DNA test has the largest database?
The cheap DNA test with the largest DNA database is currently AncestryDNA with 10 million samples, followed by My Heritage, which has 5 million. Yes, these numbers are impressive, but completely meaningless if the DNA test doesn't provide the information you are looking for. So, before purchasing your DNA test, check the features thoroughly.
Can I take the DNA test results to a doctor?
Of course, you can and you should! Your doctor has the professional knowledge to interpret your DNA results and recommend any lifestyle changes or provide treatment, based on your genetics.
How long does an affordable DNA test take?
The turnaround time of your DNA test will vary from company to company and may be influenced by workload. You can expect your results from companies like Living DNA, AncestryDNA, and MyHeritage in around 4-8 weeks.
As Everlywell and LetsGetChecked test bodily fluids – like blood and urine – for biomarkers, the turnaround time is much quicker, at between 2-5 working days.