There are a bunch of scenarios where an alternative to the 23andMe DNA test would make more sense. If you're interested in exploring your family genealogy, for example, AncestryDNA and MyHeritage offer much better family tree builders and have extensive historical archives. Or maybe you want some guidance when it comes to diet and fitness, and are looking for personalized exercise and nutrition plans based on your genetic predispositions. 23andMe doesn't currently offer anything like this – but Vitagene and Living DNA do. And if you're looking for very specific, detailed information on a particular topic – you might find a report from Orig3n or FamilyTreeDNA to be more helpful than what you would receive from 23andMe. This article will help you compare the features, strengths, and weaknesses of the top 23andMe competitors. There's a good option on this list no matter what you're looking for.
Short on Time? Here are the Top 23andMe Alternatives
AncestryDNA – Uncover family history, find relatives, and create your family tree.
MyHeritage – Build your family tree and discover genetic health information.
Vitagene – Receive actionable lifestyle advice based on your genes.
What We Look For in the Best Alternatives to 23andMe
Point of Differentiation: Each company has an advantage over 23andMe in at least one feature.
Actionable Insight: It's important that each report can actually help you, like by providing ancestry or health information that you can use or apply to your life.
Positive Reviews: All companies on our list have a good reputation and satisfied customers.
Good Value: Some options, add-ons, or premium features may be expensive, but you can get high-quality results for $100 or less at all of the companies on this list.
AncestryDNA is a genealogy giant and boasts the largest DNA and historical archive databases. More people have used Ancestry.com for DNA testing than any other company! The benefit of having access to such a large database is that you're more likely to find DNA matches and build a more detailed family tree. Although, you'll need to pay a monthly subscription to access the genealogy features.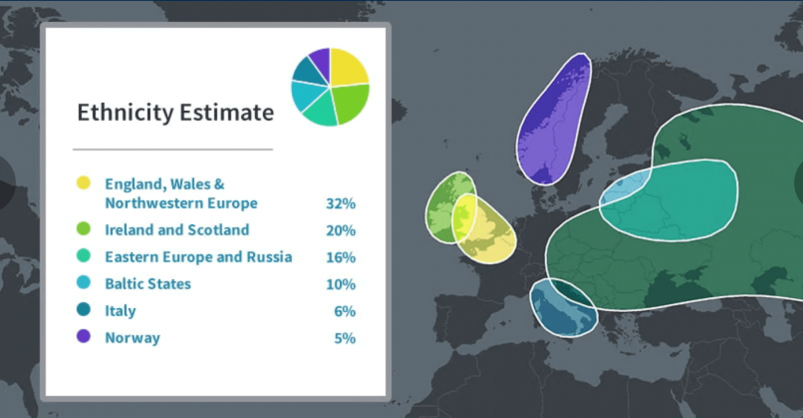 Note: Ancestry does not support uploading data from other sources.
Track Generations of Health
AncestryDNA's newest offering is a health report. This test screens your DNA for 13 genetic variants associated with serious conditions. The report will tell you which diseases (if any) you may be at an increased risk of developing. In my opinion, the best thing about Ancestry's health service is the ability to track generations of health history. The ability to keep generations of family health history all in one organized place is so helpful! You can read more about what we thought in our AncestryDNA review.
5 Key Features of AncestryDNA
Home to the largest genealogy database of 20 million users and 17 billion searchable records.
Screens for increased risk of 13 hereditary diseases and carrier status for Cystic Fibrosis, Tay-Sachs disease, and sickle-cell anemia
Offers a variety of unique "add-on" packages to help you preserve your family history.
Reveals your family's potential past migration patterns, based on your DNA and expert-curated timelines.
Has a "ProGenealogists" service that can help you travel on a variety of genealogy trips curated or guided by professional genealogists.
| | | |
| --- | --- | --- |
| DNA Test Type | Test Categories Offered | Time to Results |
| Autosomal DNA | Ancestry, Health & Wellness | 6-8 weeks |
Many people report MyHeritage as being a particularly good value. You'll get reputable results, help creating your family tree, and the ability to connect with DNA matches. It's best for those with European and/or Jewish ancestry. Although, if you're interested in the genealogy features, you'll have to pay for a monthly subscription.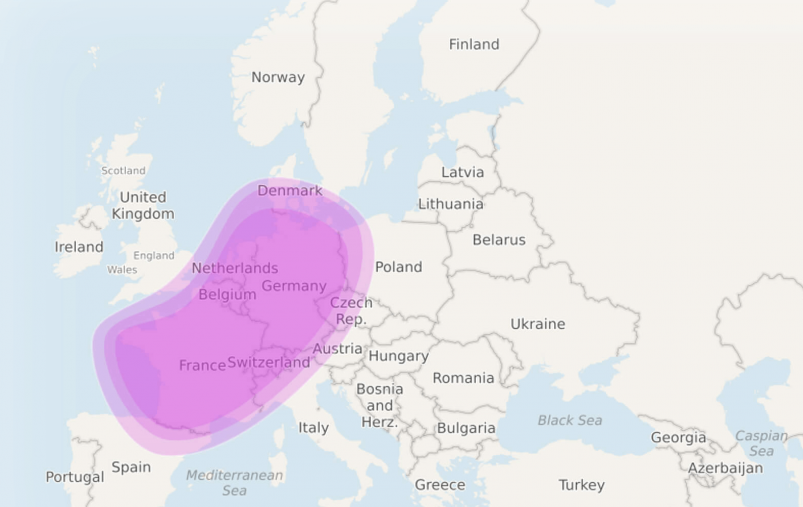 Learn What Your Genes Say About Your Health
MyHeritage now offers health reports that detail your carrier status for 13 genetic diseases. You can also find out if you have a genetic predisposition for 14 serious conditions, including heart disease, Crohn's disease, and different types of cancer. Knowing your risk can help you make lifestyle changes now! Read all about the results we got in our MyHeritage review.
Key Features of MyHeritage
Allows raw data files to be uploaded from Ancestry.com, 23andMe, or FamilyTreeDNA. The result? You can generate fast reports for less money.
Home to the largest international network of family trees. MyHeritage claims to have enough data to place 3.5 billion people into family trees – that's half the entire world population!
Uses first-hand data to estimate your ethnicity. MyHeritage's geographical regions were created from the largest-of-its-kind study, The Founder Populations Project.
Matches you with long-lost relatives. MyHeritage's database is one of the best for relative matching, especially if your family is European.
Includes vital health information, such as genetic predisposition for common diseases, and genetic carrier status reports.
| | | |
| --- | --- | --- |
| DNA Test Type | Test Categories Offered | Time to Results |
| Autosomal DNA | Ancestry, Health & Wellness | 3-6 weeks |
Want actionable lifestyle advice based on your genes? Vitagene's DNA tests offer a fresh perspective on what DNA-based health advice can look like. Vitagene will give you everything from an exercise plan to skincare advice – but you won't get any info on genetic predispositions or carrier status.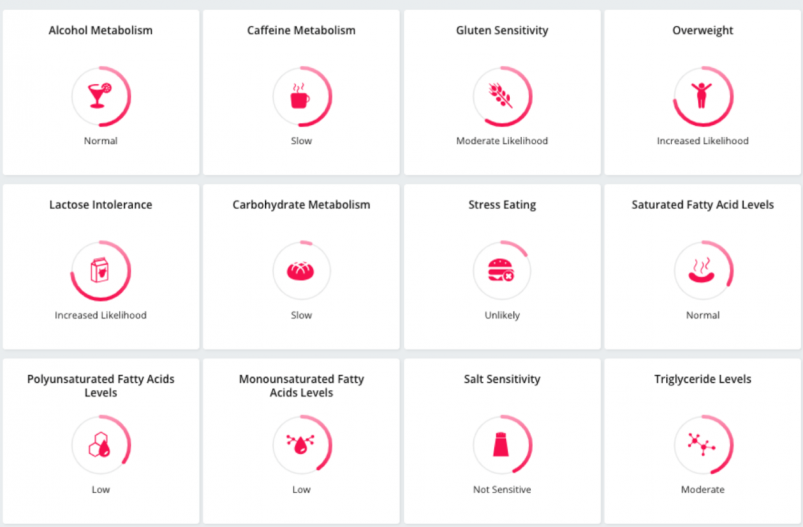 Find Your Estimated Ethnicity
With respect to ancestry results, Vitagene does offer paternal and maternal lineage testing. The results, including an ethnic map and regional percentages, will give you a reasonable idea of how much of your ancestry comes from a given area. There's some interesting information, although ancestry reports really aren't the main reason you'd buy from Vitagene. You can find out more information about this in our Vitagene review.
5 Key Features of Vitagene
Gives clear advice to help you make meaningful changes to your health, starting today.
Ancestry results are included with every test. Vitagene uses autosomal, mtDNA, and Y-DNA tests to give ethnicity estimates and regional percentages based on both family lines.
Supports raw data upload from other companies, allowing you to get Vitagene's health recommendations for a nominal fee.
Upgrade to get DNA-based skincare advice and nutrition supplement recommendations.
Prioritizes scientific rigor. Your results are informed by the world's latest peer-reviewed research in the fields of genomics, nutrition, and exercise.
| | | |
| --- | --- | --- |
| DNA Test Type | Test Categories Offered | Time to Results |
| Autosomal DNA, mtDNA, Y-DNA | Ancestry, Health & Wellness | 4-6 weeks |
Living DNA's 3-in-1 ancestry test combines autosomal, Y-DNA, and mtDNA testing. Remember, autosomal DNA comes from both of your parents. Y-DNA testing (if you're male) can trace your paternal lineage. Mitochondrial (mtDNA) testing does the same thing for your maternal lineage. In your interactive report, you can explore ancient migration patterns from both sides of your family.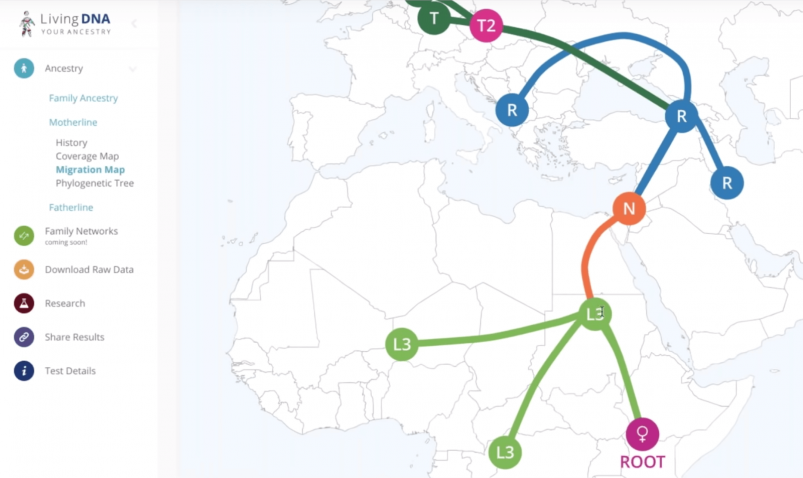 See What Your Genetics Say About Diet and Exercise
Living DNA also offers a stand-alone wellness DNA test, which provides personalized recommendations and insight regarding your nutrition and beneficial workout routines. These tests do not provide information regarding disease predispositions or carrier status. If you want to learn more, read our Living DNA review.
5 Key Features of Living DNA
3-in-1 ancestry test looks at your autosomal, mtDNA, and Y-DNA.
Gives maternal and paternal ancestry information covering up to 15 generations.
Direct DNA match prediction, plus connections to matches with up to 13 degrees of relatedness (and no current shared DNA).
Puts your results in the context of historical migration patterns and illustrates how we are all connected.
Transfer your raw autosomal DNA data from AncestryDNA, 23andMe, or MyHeritage for free and get access to its family matching service.
| | | |
| --- | --- | --- |
| DNA Test Type | Test Categories Offered | Time to Results |
| Autosomal DNA, mtDNA, Y-DNA | Ancestry, Diet & Exercise | 4-12 weeks |
With the world's largest Y-DNA and mtDNA databases, you'll have more opportunities to find relative matches based on lineage. An exclusive family matching tool helps you sort and connect with matches across all your ancestral lines. The ancientOrigins feature compares your DNA against ancient archaeological dig sites in Europe. The results will tell you how much DNA you still carry from the ancient European groups. FamilyTreeDNA also traces your origins using Native American DNA and Jewish DNA coverage, which many competitors do not. Want more info? Check out our full FamilyTreeDNA review.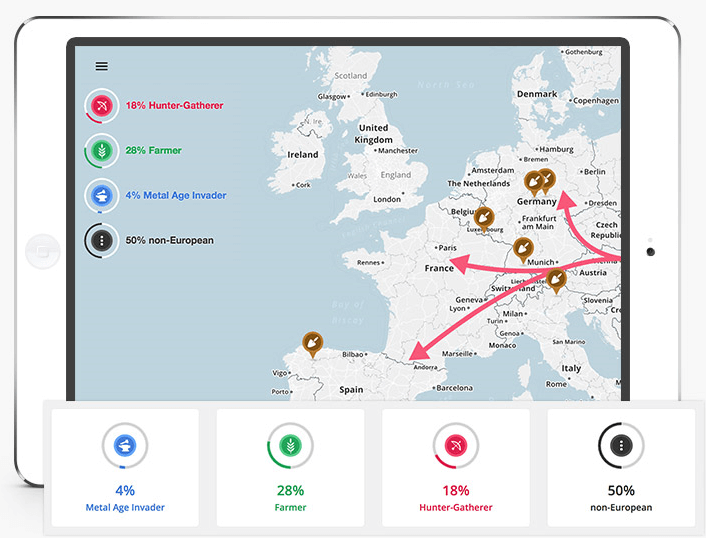 5 Key Features of FamilyTreeDNA
Has the world's most comprehensive DNA matching database to help you connect with relatives based on your parental lines.
Provides a helpful online Learning Center with resources and useful information, which can really help your ancestry research!
One of only a few companies in the industry with its own state-of-the-art genomics laboratory in-house.
Compares your DNA to that which was discovered from European archeological dig sites with its ancientOrigins tool.
Allows raw autosomal DNA data transfer from AncestryDNA, 23andMe, or MyHeritage to help you discover new matches for free. You can also access to all the features (Chromosome Browser, myOrigins, and ancientOrigins) for a nominal fee.
| | | |
| --- | --- | --- |
| DNA Test Type | Test Categories Offered | Time to Results |
| Autosomal DNA, mtDNA, Y-DNA | Ancestry | 4-10 weeks |
Orig3n offers a number of mini-tests, which are ideal for answering specific questions. If you are curious about genomics, for instance, but aren't looking to make a big financial investment, these mini-tests are a fun way to begin! Orig3n covers topics such as fitness, nutrition, beauty, and behavior.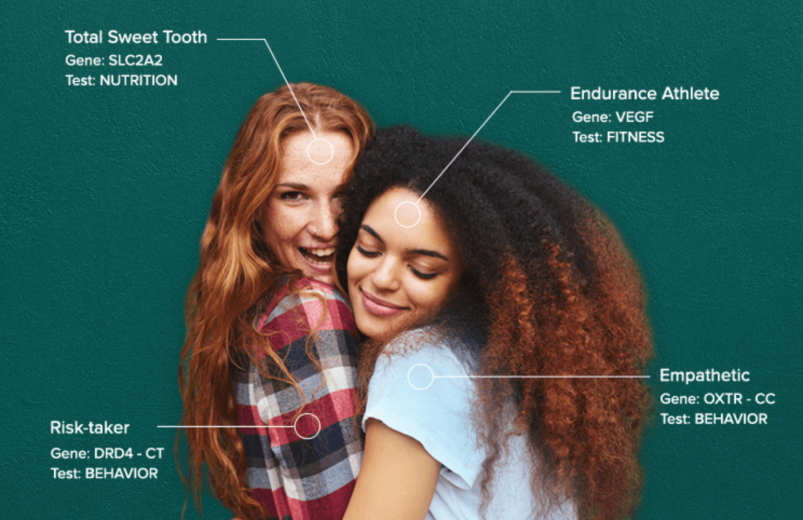 Support Future Research
Orig3n built the world's largest crowd-sourced human cell bank for regenerative medicine. Donated cells are used to research new ways to help heal and repair damaged organs/tissues. The ultimate goal is to develop stem cell-based therapies to treat a wide range of diseases. As a DNA test kit customer, you can support Orig3n's research efforts by opting to share your genetic profile with Orig3n's researchers (the default is not to share). Check out our in-depth Orig3n review for more information.
5 Key Features of Orig3n
Gives a vast array of insights based on your personal genes and can predict how your genes may impact your personality, nutrition, and more!
Offers a variety of DNA test kits across unique topics such as fitness, behavior, and child development.
Uses mini-tests to answer specific questions such as: "am I lactose intolerant?", "do I have ALDH2 deficiency?" or "how is my caffeine tolerance?"
Actively works with researchers to advance the future of health.
Some tests are offered at really low prices. This is perfect if you're looking to try out at-home DNA testing for a small investment.
| | | |
| --- | --- | --- |
| DNA Test Type | Test Categories Offered | Time to Results |
| Autosomal DNA | Health & Wellness | 4-6 weeks |
Choose the Right 23andMe Alternative for You
Regardless of why you might be looking for a 23andMe alternative, a number of fantastic options are out there. Each company on our top six alternatives list has at least one advanced feature that sets it apart from any other company in the industry. Want our recommendations? If your priority is to…
Keep in mind, excellence in one area sometimes means other features aren't offered. Take a look at the table below to get a side-by-side comparison of each company's offerings.
| | | | | | | |
| --- | --- | --- | --- | --- | --- | --- |
| | Family Tree Builder | Relative Finder | Ethnicity Estimate | Disease Risk / Carrier Status | Personal Trait Reports | |
| 23andMe | ✔ | ✔ | 1,500+ | 10+ risk/ 40+ carrier | 30+ | SEE DEALS |
| AncestryDNA | Industry-best | Industry-best | 500+ | 13 risk/ 3 carrier | 27 | SEE DEALS |
| MyHeritage | Industry-best | Industry-best | 42 | 14 risk/ 13 carrier | X | SEE DEALS |
| Vitagene | X | X | 25 | X | ✔ | SEE DEALS |
| Living DNA | X | ✔ | 80 | X | X | SEE DEALS |
| FamilyTreeDNA | ✔ | ✔ | 22 | X | X | SEE DEALS |
| Orig3n | X | X | X | X | ✔ | SEE DEALS |
FAQ
What are the best 23andMe alternatives for health tests?
One of the top alternatives to 23andMe for health information is MyHeritage. Another good alternative is AncestryDNA. If you are more interested in Diet & Nutrition health information, try Vitagene – there isn't any genetic disease testing, but you'll get a comprehensive Diet, Fitness, Ancestry, and Skin report.
What are the best 23andMe alternatives for ancestry tests?
The best 23andMe alternatives for best ancestry tests are MyHeritage and AncestryDNA. Both are industry leaders in relative matching, ethnicity estimates, and family tree building. Other strong ancestry options include FamilyTreeDNA or Living DNA. Living DNA is especially good if you have ancestry from Africa or the British Isles.
What types of tests does 23andMe not offer?
First, it's important to remember 23andMe processes saliva samples. Any tests that require a different testing method are not offered. This includes things such as blood tests for thyroid function or urine tests for STDS.
Second, 23andMe is fairly focused on ancestry and genetic health information. If you're looking for DNA nutrition tests or fitness programs, an option like Vitagene or Orig3n may suit your needs better.
What vendors are most similar to 23andMe in terms of offerings?
The vendors most similar to 23andMe are MyHeritage, and AncestryDNA. Both of these alternatives offer state-of-the-art ancestry reports, and family tree building services. Both also offer genetic health information such as disease risk or carrier status.
Who should consider taking a 23andMe test?
Everyone should consider taking a 23andMe test. 23andMe offers top of the line genetic health information and consistently updates health reports. Plus, it's FDA approved. Why not get your DNA data on file with a company that could provide you with life-saving health information?