Direct to consumer genetic testing has become increasingly popular in the past few years. Consumers are now wanting more than ever to be in control of their health, and nothing brings that to them like understanding their own genetics. We spoke to Mr Abdullah Sabyah, Chairman and CEO of Rightangled, an online DNA testing service that connects users with healthcare and wellness professionals to personalise their healthcare.
What was the motivation that started the journey of Rightangled?
When we started Rightangled, it was different to the DNA testing service that we offer today; we started with the technology to detect DNA sequences in a medical device. Our roots were about developing a medical device and taking it into a clinical trial — however challenges with funding and grant applications led us to pivot into a DNA testing service. The pivot was inspired by a personal experience of my former colleague, Floriane Rousse-Marquet whose mother, a survivor of five strokes, was put on an antiplatelet drug, which is known to show side effects in 30% of the population. Within the FDA prescription guidelines, they mention the importance of genotyping and clearly define that the best practice would be if a practitioner or clinician could access genotyping to determine the metabolism status for the patient before prescribing that drug. Given my background, knowledge, and previous research within pharmacogenetics, I advised my colleague's mom to request a DNA test from her doctor.
The doctor's feedback informed us that, although genotyping is a great tool and technology to give us knowledge about the metabolic status for a patient, he did not have access to it and currently did not have the knowledge of how to use it in his clinical practice. Straight away, we understood that to deliver a medically valued service to doctors primarily, we had to involve doctors in the process — secondly, we had to onboard them into an effective service that was informative and possible to utilise in clinical reporting and manuals to understand the science, and to understand the mechanism of action for those markers and be able to advise patients accordingly.
From there, my colleague Floraine (with her background in service design) and I created a platform that leaned from the Ubermodel in which we wanted to involve doctors in the delivery of reports to the end patient. The platform's aim, and the way it was pitched to the NHS, was to assign doctors to patients, so that they can review their patients results that also consider the environmental factors, which are as important in the prognosis of the disease. With that in mind, we built the platform were we automatically assign our partner doctors to patients based on their geo-locations. Once a doctor medically reviews and signs-off a patient's report, they are then paid by our automatic payout system into their account. For the patient, we would deliver a report to them reviewed by a doctor that looks into their genetic results as well as their self-reported environmental factors. The NHS supported this and gave us the pre-seed funding that helped us build the platform, where we launched the Heart DNA test — this was a very specialised test, focused on the heart as we really wanted to help those suffering from heart drug side effects.
Could you tell us a bit more about the types of DNA tests that Rightangled offers to consumers?
Following our launch of the Heart DNA test, we had a better understanding of the market, the trends and our competitors. We leveraged our platform in the way that meant we connected patients with specialists and launched our Fitness DNA test — here our users could connect with qualified Level Three personal trainers that review the patients' genetic results with the input of their self-reported information such as their fitness goals, like losing weight or to gaining muscle. The personal trainer would then advise a tailored personal training plan and include exercise and diet that is specific to the patient considering their genetic results. The service in essence is a personal training programme with a DNA test, uniquely tailored for the user by qualified personal trainers that is built in light of their genetic make-up.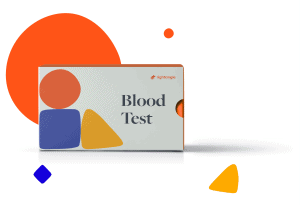 What have you found is the more common DNA test that consumers are interested in and what do you think is the reasoning for this?
Our best seller is the WellnessPro Kit — it is a one of a kind test — I don't think you'll find any DNA test in the market that is quite as specialised in cardiac health and in fitness at the same time. It is reviewed by a Cardiologist as well as a Personal Trainer, and provides the patient with a fully comprehensive plan which is both medically and fitness focused.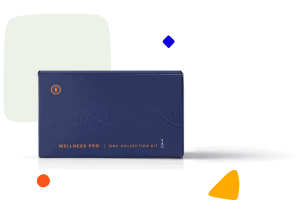 What kind of information can be discovered through your tests and how could this change the way that people live?
We have different types of users that purchase our DNA tests. The personas of the Heart DNA test users are usually patients with a family history of cardiac conditions who come to us with a specific need or specific type of curiosity to understand what their risks are within their cardiac health. Sometimes it could just be a spouse or someone that has been going through a heart procedure and they are concerned about themselves and to prevent any kind of cardiac episodes from happening to them in the future.
The Fitness DNA test is usually a user who has a keen interest in staring their fitness journey, but does not want to go through the trial and error that's quite common when someone wants to get into their perfect diet or perfect exercise routine. When we provide them with the personal training plan that comes with a nutrition plan, they are well equipped with the right regime backed by scientific evidence. The core value that we aim to provide our customers with is for them to become more certain about their health, their fitness and their diet — that they are better equipped to take real action through plans provided to them from specialists.
What is next on the cards for Rightangled?
We're currently developing a Cancer DNA test which we're aiming to launch in early 2021, where we'll be partnering with Oncologists who will provide the context on the results for those patients — it will be a comprehensive panelist that is highly specialised in cancer and the various types. We have also launched two categories into our panelist, one for infection testing and the other in blood testing. We are aiming to establish Rightangled as the hub for screening and diagnostic services, and we plan to incorporate all types of tests into our platform in the same model: connecting patients with specialists who are able to provide them with reviews and medical support.
We have built the platform to be extensible so that we can deploy any type of test within it, and we already have our own R&D arm that we conduct in-house — our board of medical directors oversee the medical literature, reviews and accuracy of our interpretation system to ensure that everything is qualified and extensive in terms of the delivery of reports to the end patients.
Ultimately, Rightangled will be a hub for doctors and patients to access any type of test whether it is to determine their baseline risk to their DNA test, whilst looking at the ongoing risk or ongoing improvement through the blood tests as they continue their health journey on our platform.