We all want to live a longer, healthier life and certain lifestyle choices can make a big difference. Knowing your biological age is a big step in understanding the entirety of your health profile. We spoke to Dr. Yap Chew, Director of Epigenetic Technologies at Epimorphy to learn more about myDNAge®
What was the motivation for founding Epimorphy?
Epimorphy, LLC's founder, Dr. Larry Jia, who is also the founder of "The Epigenetics Company" Zymo Research Corporation, came across the Horvath Clock published by Dr. Steve Horvath from UCLA in 2013. Dr. Jia envisioned that this epigenetic age prediction tool would be a helpful tool for aging research. Thus, Zymo Research gained the exclusive license from UCLA to commercialize Horvath's Clock. We believe that the myDNAge test is a crucial tool for good outcome measurement for personal health and wellness management.
Could you tell us a bit more about the MyDNAge test and how it works?
The myDNAge test utilizes the Next-Generation sequencing to analyze the epigenetic age of DNA extracted from blood and urine samples. Our service is based on the principles originally described in the Horvath Clock method. We utilize our NGS-based proprietary SWARM (Simplified Whole-panel Amplification Reaction Method) technology to analyze DNA methylation patterns of >2,000 loci and provide epigenetic age predictions in a high throughput manner.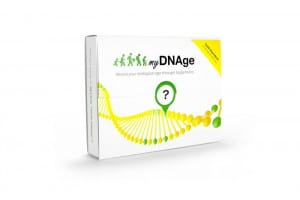 What can consumers expect to receive following the test or find out from their results?
The myDNAge results consist of:
Biological age (i.e. DNAge), which is calculated based on your DNA methylation patterns of >2000 genetic loci.
DNAge Index, which is calculated in comparison to others of similar age.
DNAge result in comparison to the general population, which is calculated against the rest of the population's ages collected in our current database of over 5,000 samples.
If the customer is repeating their test, we show DNAge monitoring which compares your DNAge to your previous test results.
We provide research publications about biological age and include studies shown to improve biological age which we convert into consumer-friendly blogs.
How would this information benefit consumers?
Knowing your biological age gives our customers a holistic view of their aging profiles and provides consumers with an insightful tool to monitor their health. With the myDNAge test, our customers can discover how their lifestyle choices are affecting their biological age.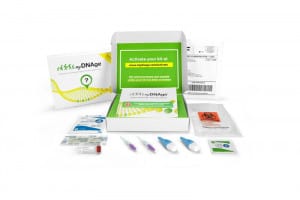 Are there actions that people can take following their results to improve their biological age?
Absolutely, there are actions people can take once they receive their results. We have a blog section on our website that contains actionable items that people can use for lifestyle interventions to improve their biological age. Our blog converts research publications into easy to read articles on biological age reduction with science-based findings.
Which trends and technologies do you expect to see more of in the coming years in your field?
In the coming years, we expect to see more indexes added to the biological age reports which will help determine more personalized actionable items that we can provide for our customers. We foresee these reports correlating with certain anti-aging interventions resulting in epigenetic age improvements.