What Can You Find Out with a Living DNA Test?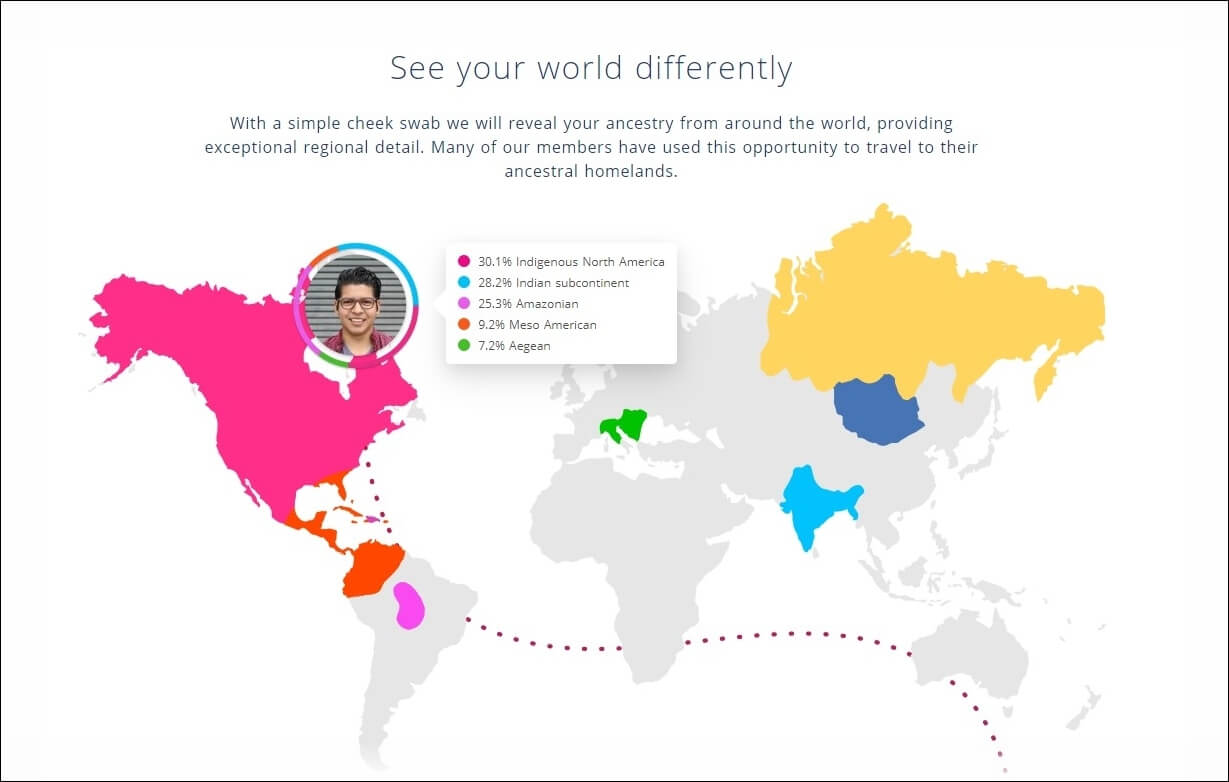 Living DNA is a genetic ancestry testing company that was launched in 2016. Its parent company, DNA Worldwide Group, has been around since 2004.
According to their website, "Living DNA is a collaboration of over 100 world-leading scientists, academic researchers and genetic experts from across the globe."
As far as ancestry testing companies go, Living DNA seems to be primarily science-focused, and their results appear to be very accurate and detailed. One thing that's especially cool about their DNA testing is that, if you like, you can order a printed book that displays your results and puts them into context.
Living DNA was designed "to show humanity that we are all made up of all of us, dissolving the concept of race through Ancestry DNA testing."
"That's great," you may be saying to yourself, "but should I choose Living DNA to do my ancestry testing? And if so, why?"
If you're interested in finding out what your autosomal, mitochondrial, and Y-chromosome DNA can tell you about your heredity, and when and where your ancestors lived, Living DNA looks like an excellent choice at quite an affordable price.
However, if your goal is to build a detailed family tree comprised of all your current and recent relatives around the world, you may want to look elsewhere, because that is not Living DNA's purpose. Also, unlike some companies, they don't offer a health test, just an ancestry test.
DNA Test Kit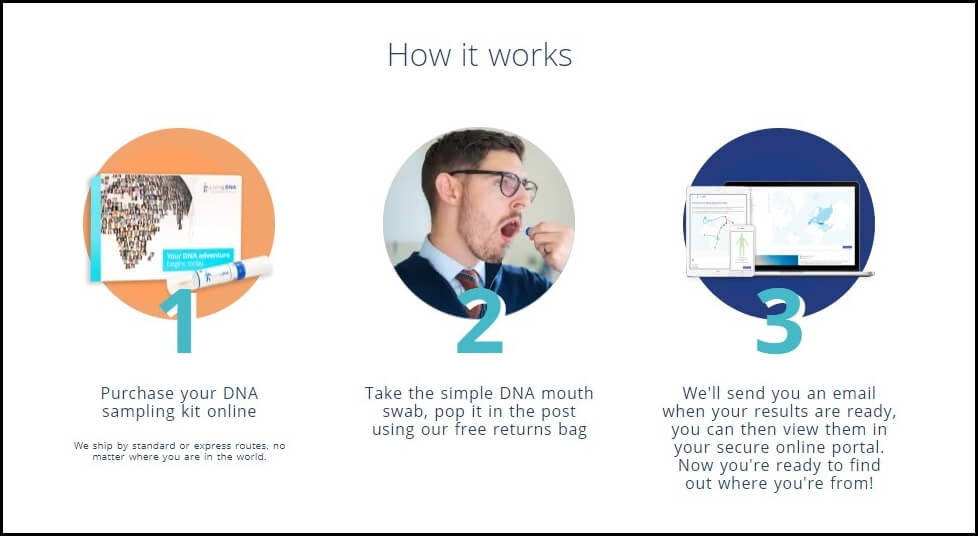 Here's what you should know about submitting a sample to Living DNA for analysis:
First, you'll need to register on their website. After you receive your kit, you'll go online to set up an account, including entering the code that comes with your test kit.
Wait at least 30 minutes after eating before you collect your sample. Otherwise your sample will be contaminated by DNA from whatever you've had to eat or drink.
You collect your sample using a cheek swab. Unlike a lot of other DNA testing companies, which require a saliva sample, Living DNA gives you a swab to rub against the inside of your cheek.
Their website will keep you posted. After you send in your sample, you can check Living DNA's website to see how their analysis is coming along. They'll also send you emails to keep you informed. (Unlike a lot of other ancestry testing companies, Living DNA doesn't offer a mobile app.)
Your DNA results will be posted on their website. When Living DNA has finished analyzing your sample, they'll post a report online explaining what they've discovered about your ancestry (see Results, below).
5 Standout Features of the Living DNA Ancestry Test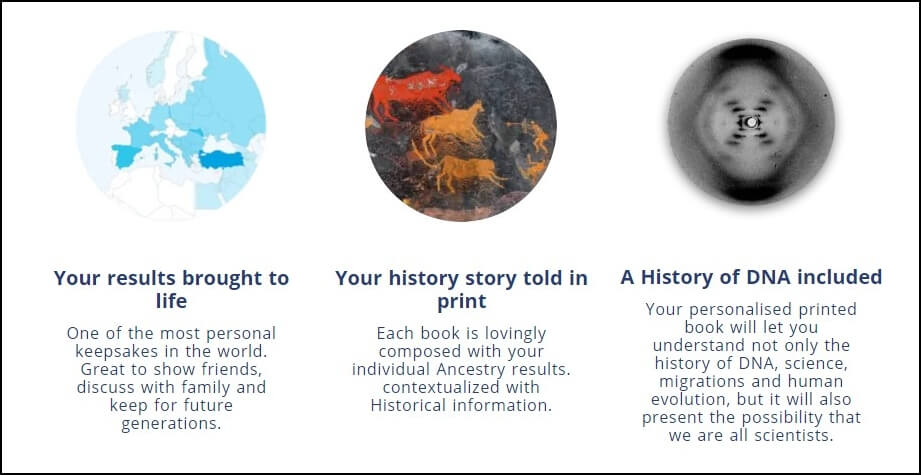 You can discover your ancestors' ethnic origins, migration routes, and a lot more. Living DNA goes into more detail about who you are and where you came from than a lot of other ancestry testing companies – including a "throughout history" report that reveals the spread and migration of your ancestors at different points in time.
They test your autosomal, mitochondrial, and Y-chromosome DNA. All DNA testing companies test autosomal DNA. But many don't test mitochondrial DNA (mtDNA) or Y-chromosomal DNA (Y-DNA), which provide rich insights into your maternal and paternal ancestry, respectively, going back thousands and thousands of years. (Y-DNA tests are only available for biological males.)
Living DNA has a higher purpose. In 2017 they launched the One Family One World Project, which aims to create a single worldwide family tree based on people's DNA. They also want to produce the first fine-scale genetic map of the world. And they offer an educational program that brings knowledge about genetics to school children worldwide.
They can help you discover your family. Living DNA can help you find other living relatives who have taken their DNA test, and, if you choose, connect with them to explore your history together.
You get free updates. Living DNA provides free updates to your regional results as new scientific discoveries permit – without charging you a subscription fee.
Reading Your Results
Once they've finished analyzing your sample, Living DNA will give you a full report containing:
A Family Ancestry Map that shows which of 80 geographic regions your ancestors come from, going back approximately six generations.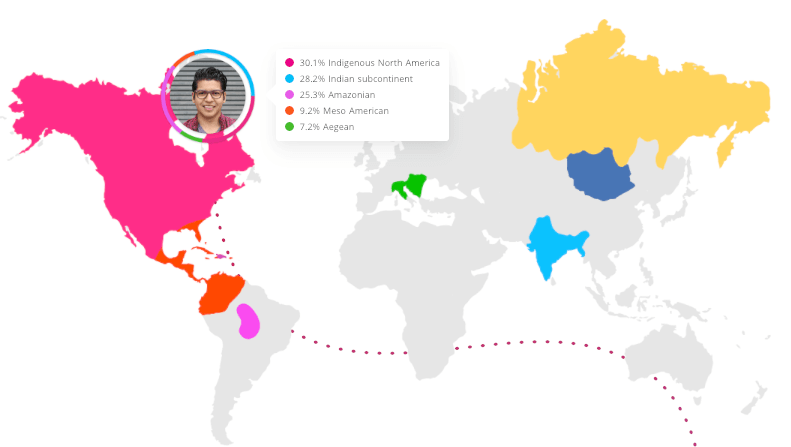 A breakdown of what percentage of your genes come from each region.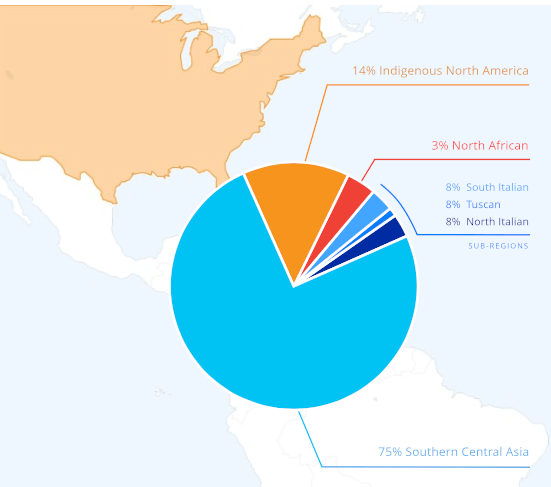 A history of your family going back up to ten generations, and how they spread out geographically over time, based on information from your autosomal DNA.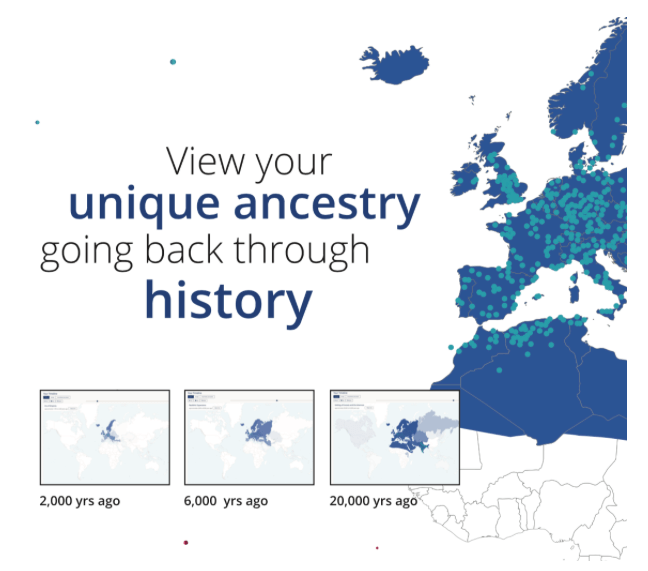 An analysis of your paternal haplogroup as reflected in your Y-DNA (if you're male), and your maternal haplogroup as captured in your mtDNA. These haplogroups can be traced back tens of thousands of years.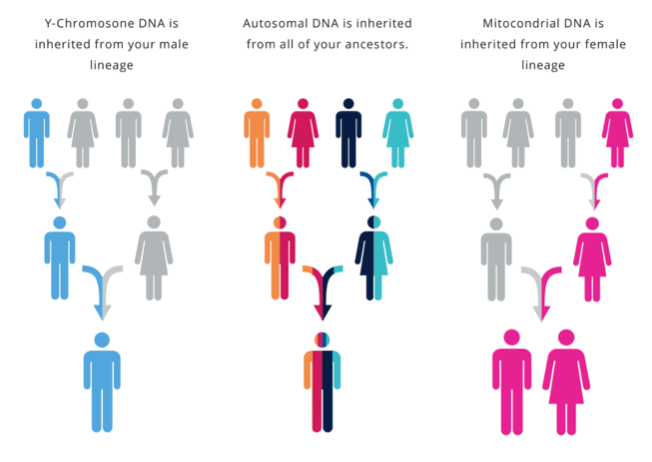 A list of people around the world who seem to be related to you, removed by up to 13 degrees.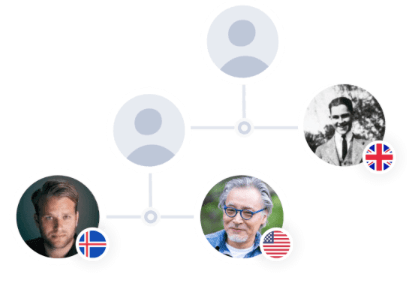 As far as I can tell, Living DNA gives you roughly the same type and level of information as 23andMe (except 23andMe also tells you how much Neanderthal ancestry you have, in case you're interested).
You'd get more information about your genetic heritage from Living DNA than from companies like AncestryDNA and MyHeritage; but you'd probably get less information about your specific relatives around the world.
One thing that's especially cool about Living DNA is that, if you'd like, you can also order a printed book that displays your ancestry report and puts its findings into context. Most other companies don't offer this option. (However, 23andMe also offers it, and at a lower cost than Living DNA.)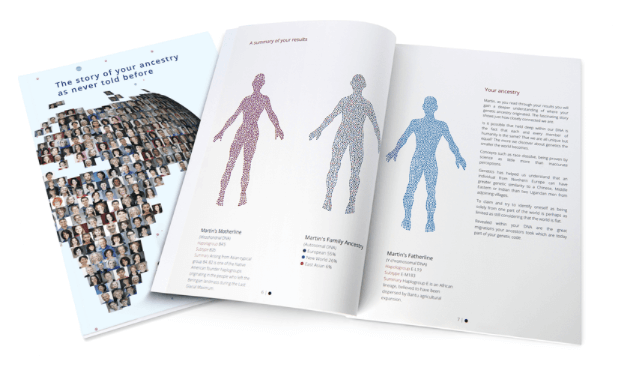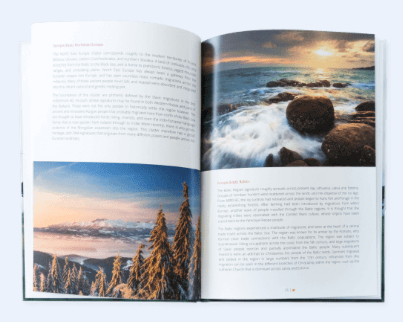 Customers mostly have had positive things to say about Living DNA, especially how accurate their results appear to be (though not everyone had that experience).
Living DNA Pricing
3-1 Ancestry Test
Get regional details about your ancestry around the globe
Find relatives who are a DNA match to you
Learn about the migration history of your ancestors
The pricing for the Living DNA test is pretty simple. You can either buy the test alone or, for a little less than double that price, you can also order a printed book that will display all your ancestry results – which seems pretty cool, and isn't offered by most other companies.
The cost of the test alone is more affordable than a lot of other ancestry tests, including 23andMe – which appears to be Living DNA's closest competitor. But if you're buying the test plus the book, 23andMe actually costs less.
Is the Living DNA ancestry test worth it? I'd say so. It looks like you get a lot of very detailed information for a reasonable price, and most customers seem more than happy with their results.
LivingDNA accepts all major credit cards, as well as Apple Pay (and probably PayPal, too).
Support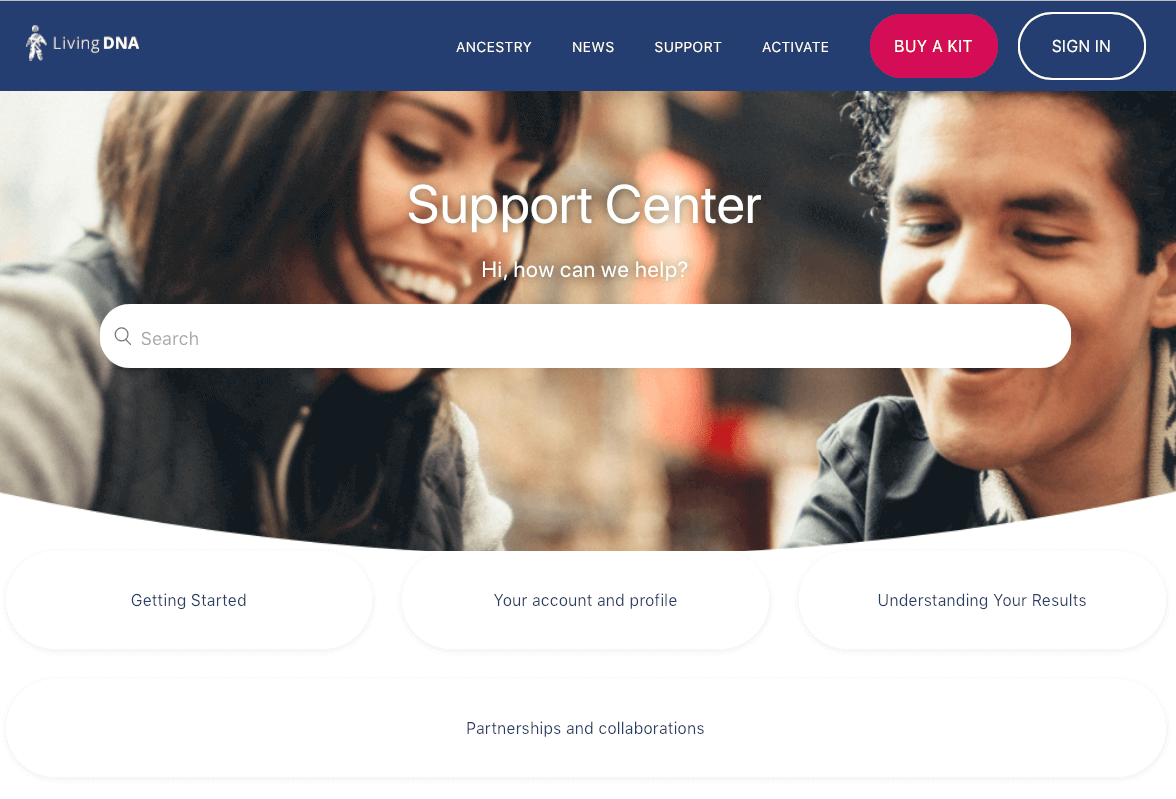 Customer Support is an area where Living DNA seems inferior to a lot of other DNA testing companies.
If you have any questions about getting your ancestry tested through Living DNA, your first stop is their Support Center page.
At a glance, Living DNA's Support Center seems to have more detailed, scientific answers than what a lot of other DNA companies' FAQs provide.
But if you can't find the answer you're looking for there, your only recourse is to fill out a form requesting assistance via email.
Seriously, they don't have a customer service phone number. Or if they do, it's very well hidden!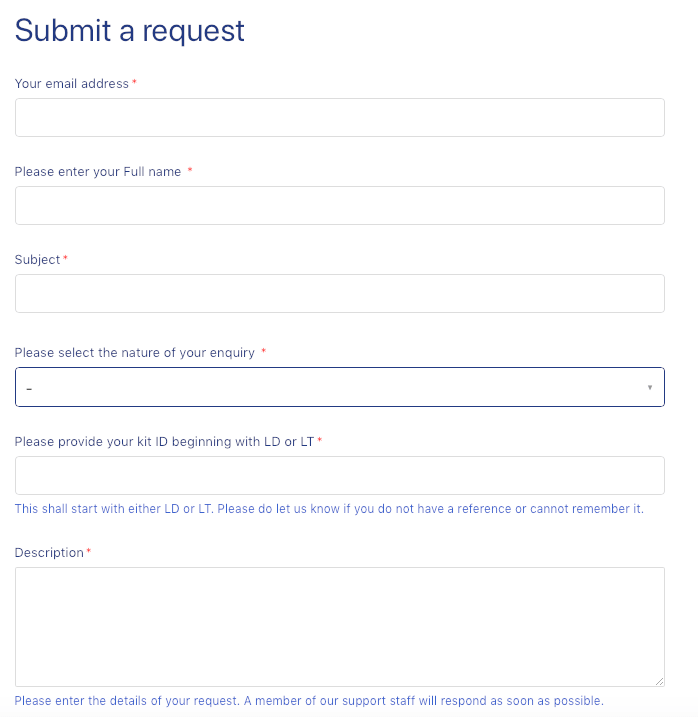 I used their support request form to submit a question about why they don't provide an analysis of Neanderthal DNA, like 23andMe does. I also asked how exactly their reports differ from 23andMe's reports, and whether Living DNA's reports are superior in any respect.
The form itself was not very user-friendly. Then I had to jump through repeated CAPTCHA challenges, and identify lots of traffic lights in pictures, just to submit my question. And once I passed the CAPTCHA tests (I think), the next screen took me back to their Support Center. There was no acknowledgement of my request submission, and no way of telling whether it went through or not.
That was 20 days ago. I got an email acknowledging my support request, and two days later, a survey asking me whether I was satisfied with the response I received. But I never received a response.
And when I clicked on the survey to indicate that I was unsatisfied, I got this:

Wow.
All in all, I'm pretty disappointed by Living DNA's customer support. But I will say this: They do seem to make a point of responding to customer feedback, both positive and negative, which suggests a strong commitment to customer satisfaction. They just need to do some major work on their support system itself.
A Very Rigorous, Scientific Source for Ancestry Information
There are many companies offering DNA tests for ancestry these days, each of them competing for a particular group of customers. Living DNA distinguishes itself as one of the more scientifically-oriented enterprises, offering you detailed, rigorous information on your heredity.
If you want to find out what your autosomal, mitochondrial, and Y-chromosomal DNA can tell you about where your ancestors came from going back tens of thousands of years, and also discover people around the world today who may be your relatives, Living DNA is a good choice, and is also one of the more affordable options.
Just keep in mind two things: they do not do health DNA screenings and they do not provide the opportunity to build your family tree. If these are important to you, you might want to check out either 23andMe or MyHeritage.